NYC Comedy Picks for Week of August 27, 2007
NYC Comedy Picks for Monday 8/27/07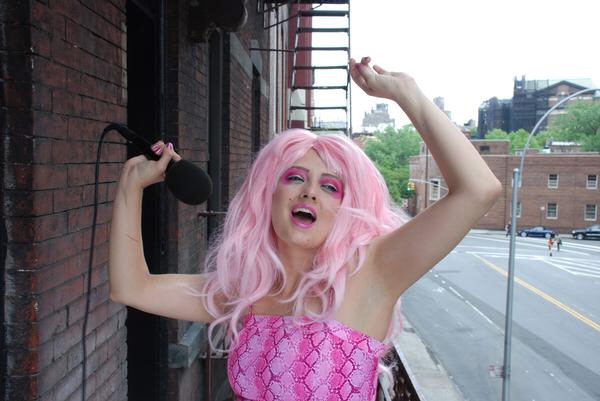 Glennis McMurray as animated character Jem
Jem and the Holograms / Situation Awkward
A live-action adaptation of the 1980s cartoon series Jem and the Holograms,
the 45-minute musical pictured above features new songs, new dance sequences,
and an impressive comedic cast: Glennis McMurray as Jem;
Amanda Allan, Jaime Skinner and Becky Yamamoto as The Holograms;
Eliza Skinner, Jan Hammaker, and Erin Rose Foley as The Misfits;
Jeff Hiller as Synergy, Greg Burke as Eric Raymond, John Flynn as Rio,
Jen MacNeil as The Orphan, Kristina Sepulveda as The Doctor, and Liz Black as Lin-Z.
The comedic homage was produced by Amanda Allan & Justin Purnell, written & directed by Amanda Allan, composed by Amanda Allan & Tyler Walker, choreographed by Robyn Sklaren, and costumed by Angela Harner. To learn more, please visit the show's MySpace page.
The other half of this double bill is sketch comedy group Situation Awkward.
9:30 pm at UCBT, 307 West 26th Street (off 8th Avenue); tickets are $5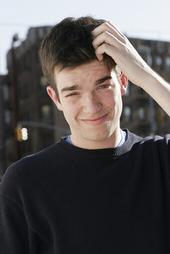 Aziz Ansari is in LA for a while with Paul and Rob shooting the second season of Human Giant. Substitute hosting is stellar comic John Mulaney (above); and guests are typically great stand-up comedians trying out new material. This is often one of the funniest shows in New York.
11:00 pm at UCBT, 307 West 26th Street (off 8th Avenue); free
NYC Comedy Picks for Tuesday 8/28/07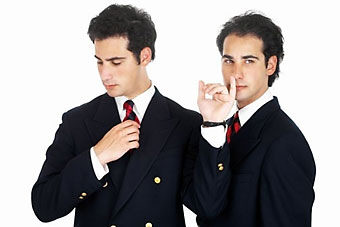 The Stone twins, Todd and Adam, are a comedy team whose signature style is double breasted blazers. Their guests tonight are Kurt Braunohler (Hot Tub Variety Show) and Karith Foster (Comedy Central's Premium Blend).
8:00 pm at The Peoples Improv Theater, 154 West 29th Street (off 7th Avenue); tickets are $5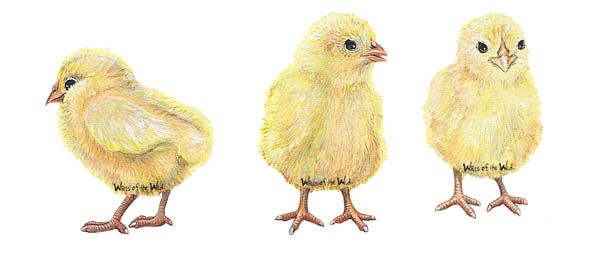 Carolyn Castiglia hosts a lineup of talented female comics.
Tonight's guests haven't been announced yet, but you can check for
a last-minute update by clicking here.
8:00 pm at Mo Pitkin's, 34 Avenue A (between East 2nd & 3rd Streets); free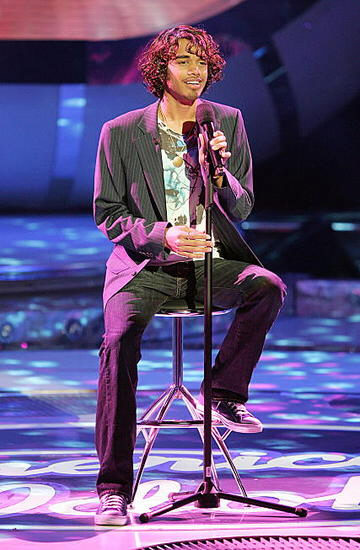 Undead Hawaiian singer Sanjaya Malakar,
who some say was the inspiration for Voodoo Luau
Scheduled comics are Sue Ball, Greg Barris, ChadEO, Dustin Chafin, Matt Daly,
Helen Hong, Joselyn Hughes, Sheba Mason, and Jeremy Schachter.
8:00 pm at Otto's Shrunken Head, 538 East 14th Street (between Avenues A and B); free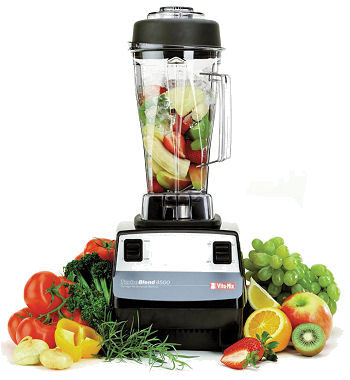 Stellar members of various UCBT improv teams are
mixed together to form new teams for just an evening.
Tonight's one-time-only troupes are:
Team 1: Jennifer Bartels, Sarah Burns, Eugene Cordero, Jon Gabrus,
Curtis Gwinn, Jason Mantzoukas, Ben Rodgers, and Eric Scott.
Team 2: John Gemberling, Jon Gutierrez, Will Hines, Ellie Kemper,
Anthony King, Megan Neuringer, Craig Rowin, and Charlie Sanders.
Come take advantage of this chance to see wonderful improvisers
who normally don't work together try to instantly form a group mind.
11:00 pm at UCBT, 307 West 26th Street (off 8th Avenue); tickets are $5
NYC Comedy Picks for Wednesday 8/29/07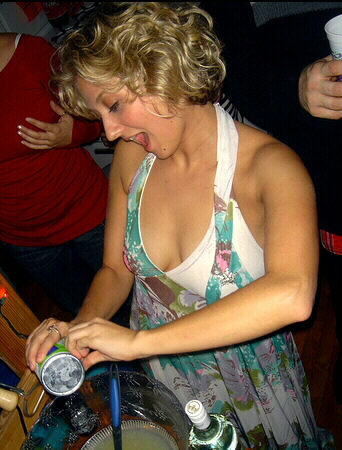 The 7:00 Workout: Glennis McMurray
Glennis McMurray is a member of the acclaimed musical improv group I Eat Pandas (with Eliza Skinner and pianist Travis Ploeger). She's also appeared on Late Night with Conan O'Brien, writes a popular blog, and creates sketch comedy and funny films (for samples, please click here and here). Come help her test out material and try to delight you.
7:00 pm at UCBT, 307 West 26th Street (off 8th Avenue); tickets are $5
Julie Sharbutt and Liz Wisan being Seriously Important
Seriously Important and The Suckiest Show Ever
Perfectly timed for the recent FringeNYC 2007 Festival, which hosted
a bunch of "seriously important" shows (with one involving Iraq,
As Far as We Know, extended for the Encore Series) is this parody:
"Ever had an incredibly strong point of view on something you knew sort of nothing about? Yes? No? Whatever? Join Julie and her sometimes informed, oft-times disillusioned, and
all-times supportive friends as they strive to write a complex and affecting
sketch show about the conflict in Iraq. It's time to take a stand
and say something important about...something...important."
Written and performed by Julie Sharbutt, Liz Wisan, and
Zhubin Parang, featuring Chris Bolan; directed by Stephen Ruddy.
The other half of this double-bill is sketch comedy group Flashes De Quincy:
Todd Blass, Seth Kirschner, Jerry Michaels, and Aubrey Plaza.
8:00 pm at UCBT, 307 West 26th Street (off 8th Avenue); tickets are $5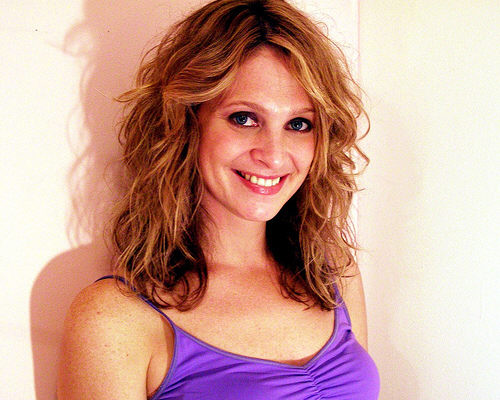 Margot Leitman thinking of stories she could tell
Normally hosted by comedy greats Eugene Mirman and Bobby Tisdale;
substituting this evening will be A. D. Miles (Human Giant, Late Night with
Conan O'Brien, Reno 911, TV Funhouse, legendary sketch comedy troupe Stella).
Tonight's wonderful lineup includes world-class comedic storyteller Margot Leitman
(VH1, ESPN, co-host of monthly NYC live comedy show Stripped Stories),
Jim Norton (veteran stand-up comic, and author of the new book Happy Endings),
Greg Johnson (host of the new NYC weekly live comedy show Power Hour),
Chelsea Peretti (Village Voice, Details, Playgirl, Jest, blackpeopleloveus.com, and Rejection Line: 212/479-7990), and Noah Garfinkel (co-host of biweekly NYC live comedy show Totally J/K; for dueling birthday videos, please click here and here).
9:00 pm at Rififi, 332 East 11th Street (between 1st & 2nd Avenues); tickets are $5
Please Note: Margot Leitman is teaching a month-long storytelling class
on Saturdays in September (running 12:30pm-4:00pm each session).
If you're a comic seeking to develop personal material,
a performer creating a one-person show, an actor crafting
monologues, a public speaker, or even a seminar instructor,
this is a wonderful opportunity to learn from
one of the best comedic storytellers in the country.
For more information on Margot's class, please click here and here.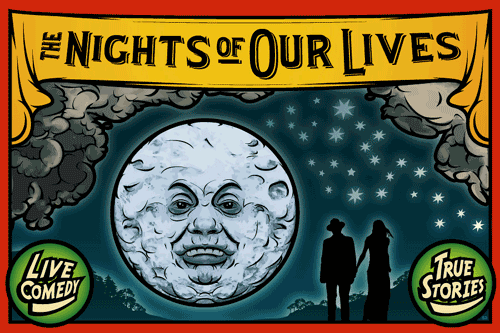 This is flat-out one of the best shows in New York.
The format is simple: A bunch of razor-sharp comedic writer/performers tell stories about themselves, revolving around whatever theme has been selected for the evening.
The only rules are that the tales must be true, and must be funny.
The brutal honesty, and jarring bravery, of some the participants can be hair-raising.
What they offer aren't merely jokes, but resonant, humane perspectives on life.
At the same time, there are very few shows, on or off Broadway,
that will make you laugh as consistently and as loud.
Enormous kudos go to host David Martin; and to brilliant storytellers
Anthony Atamanuik, John Flynn, Chris Gethard, Curtis Gwinn,
Anthony King, Margot Leitman, Adam Pally, and the other comedy soldiers
who've bared some of their darkest and funniest secrets on the Nights of Our Lives stage.
9:30 pm at UCBT, 307 West 26th Street (off 8th Avenue); tickets are $5
If The Nights of Our Lives is the main course, then School Night is dessert.
Host Justin Purnell provides a mix of guests who perform stand-up, improv, music,
and occasionally acts that defy categorization. The level of talent varies wildly—
but for some (like me), that's part of the laid-back fun.
Come to support the experimentation, and periodic delightful surprises,
that this free show makes possible.
11:00 pm at UCBT, 307 West 26th Street (off 8th Avenue); free
NYC Comedy Picks for Thursday 8/30/07
Frank describes itself as "I'm lots of things, baby. And one of those is an improv group.
I'll make you smile, and I'll make you pee a little." What better way to kick off your evening?
This all-female troupe consists of Elizabeth Blue, Leslie Collins, Julie Dulude, Caroline Goldrick, Mary Jacobson, Desiree Nash, and Abigoliah Schaumaun.
7:00 pm at The Peoples Improv Theater, 154 West 29th Street (off 7th Avenue); tickets are $5
Jason & Jessica: First Date and Glennis & Eliza: I Eat Pandas
This is a spectacular double-bill, featuring two of the finest comedy duos in NYC.
Jason Mantzoukas and Jessica St. Clair are among UCBT's brightest stars. They previously shined in their wonderful comedic plays We Used to Go Out and I Will Not Apologize; and they've been making audiences happy Saturday nights as members of Mother: The Soundtrack. In this improv show, they ask an audience member about a dating experience as a launching pad for their own simulated special evening. At the premiere about two months ago, the date took place at Chili's, and an initial scene led a less-than-enlightened audience member to storm out. Jessica responded by pushing the envelope even further, taking chances in risking audience ire that made even Jason uncomfortable—and we loved her for it. The second show was about six weeks ago, and took place in a cemetery...with Jason playing a guy who had a torrid affair with his mother. And in the third show, Jason came up with a revolutionary new party concept: "It Never Happened." Sort of like Las Vegas, except skipping the gambling and going straight for the forbidden sex... Lord know what will happen tonight; but be sure you don't want to miss it...especially since, sadly for us New Yorkers, Jessica will soon be moving to LA.
Further, the second half of this extravaganza is I Eat Pandas—Glennis McMurray
and Eliza Skinner—a highly acclaimed duo who are geniuses at creating
hilarious instant musicals, and are always worth experiencing.
For comedic improv at its best, come and enjoy this show...
and give one of NYC's finest talents, Jessica St. Clair, a great sendoff.
8:00 pm at UCBT, 307 West 26th Street (off 8th Avenue); tickets are $5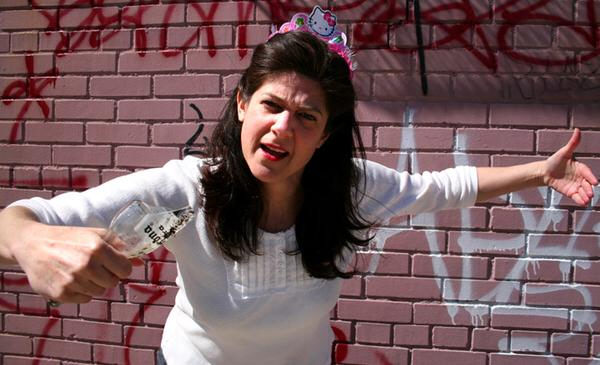 The Rochelle Show: The BIG One
Comic actress Sue Ball, who normally performs solo as one of several characters
in a dysfunctional family, holds a blow-out production with numerous friends
to bid adieu to summer. Scheduled guests are Bob Bell, Ann Carr, Katina Carrao,
Mike Dobbins, Shawn Hollenbach, Rob Lathan, Ken Perlstein, and Andrew Wright.
I'll personally be opting for UCBT's amazing lineup tonight; but if you'd
rather be on the East side, this show is disturbingly funny and worth catching.
9:00 pm at Mo Pitkin's, 34 Avenue A (between East 2nd & 3rd Streets); free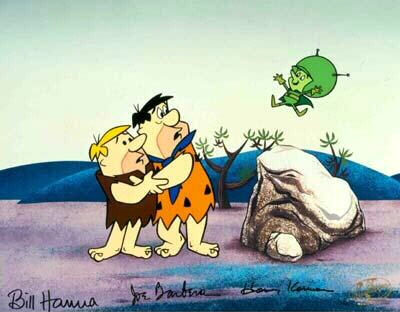 Screenings of the best, worst, and weirdest videos on YouTube,
accompanied by comedic commentary from celebrity impersonators.
How can you resist?
Hosted by Brian Berrebbi and Sean Clements.
9:30 pm at UCBT, 307 West 26th Street (off 8th Avenue); tickets are $5
Cage Match: The Brothers Hines vs. Chubby Chase
This delightful show pits two improv teams against each other while creating the
the atmosphere of a professional wrestling arena (and providing such side-shows
as a bout to the death between guys costumed as an alcoholic wolf and TV's Alf...).
Proving an effective way to facilitate improv chemistry is to grow up together, The Brothers Hines—Will Hines & Kevin Hines—have won two matches in a row, first against the terrific C, C + C Improv Factory, and then in a close contest with Happy Kid (the audience vote was 40 to 36).
Will the svelte siblings hold firm against tonight's well-nourished challenger Chubby Chase—Jonathan Gabrus, Jeffrey Marx, Cody Melton, Jim Santangeli, and Gavin Speiller—whose motto is "Whoever eats the most bacon wins"? There's no telling what will happen...which is one of the great pleasures of this show.
11:00 pm at UCBT, 307 West 26th Street (off 8th Avenue); tickets are $5
NYC Comedy Picks for Friday 8/31/07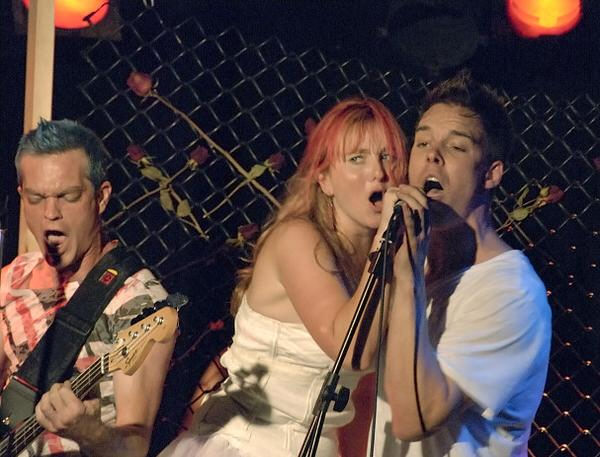 Punk Shakespeare: The Musical Ben, and Afterparty with Shayna Ferm and the Upper Decks
Running through Thursday, August 6th is the musical Ben, a punk version of Romeo & Juliet (see production photo above) that remains faithful to Shakespeare's text. Comedy goddess Shayna Ferm is playing Mercutio; and for tonight only, she'll also be rocking the house at a party directly afterwards with her band Shayna and the Upper Decks (along with the band Charles). Both the musical (at 8:00 pm) and afterparty (at 10:30 pm) are only $18; to purchase tickets, please click here. Alternatively, you can come by for the party alone at 10:30 for just $5.
8:00 pm at Ace of Clubs, 9 Great Jones Street (3rd St. between Lafayette and Broadway); $18
This theatre is downstairs from the Acme restaurant. Nearest subway stops are
Bleecker Street on the #6 and Broadway-Lafayette on the F/V/D/B.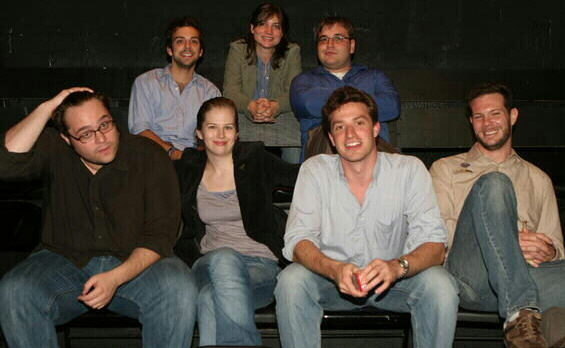 Now That's What I Call Rogue Elephant
Sketch comedy group Rogue Elephant performs its best routines from the past three years.
For a sample, please click here. Cast members are Susannah Becket and Silvija Ozols of Working Girls, and Tim Curcio, Eddie Dunn, Jim Santangeli, Nate Smith, and Gavin Speiller.
8:00 pm at UCBT, 307 West 26th Street (off 8th Avenue); tickets are $8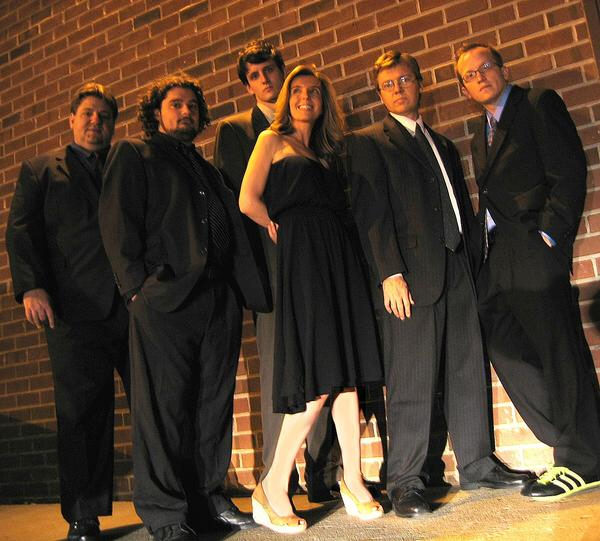 Some of the best improv comics in NYC—Michael Delaney, Christina Gausas, Chris Gethard, Bobby Moynihan, Silvija Ozols, and Zach Woods—make stuff up, and make you laugh.
9:30 pm at UCBT, 307 West 26th Street (off 8th Avenue); tickets are $8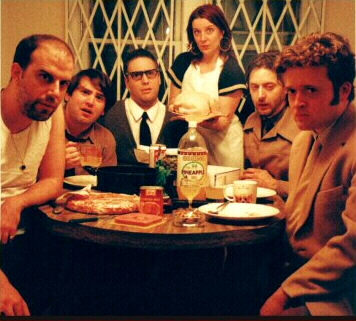 Death by Roo Roo: Your F*cked Up Family
Comedic powerhouses Jackie Clarke, Curtis Gwinn, Brett Gelman, Anthony Atamanuik, Neil Casey, and John Gemberling interview an audience member about family and then act out his or her life story via improv scenes. Scary and funny.
11:00 pm at UCBT, 307 West 26th Street (off 8th Avenue); tickets are $8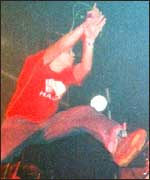 To perform improvisation at UCBT, you must spend years taking classes and carefully perfecting your craft...or you can come to this monthly free show, which allows audience members to jump on stage and participate! Hosted by popular long-form improv troupe fwand (Dominic Dierkes, Jonathan Gabrus, Sean Hart, Kevin Hines, Ellie Kemper, Shannon O'Neill, Gil Ozeri, and Greg Tuculescu).
Midnight at UCBT, 307 West 26th Street (off 8th Avenue); free
NYC Comedy Picks for Saturday 9/1/07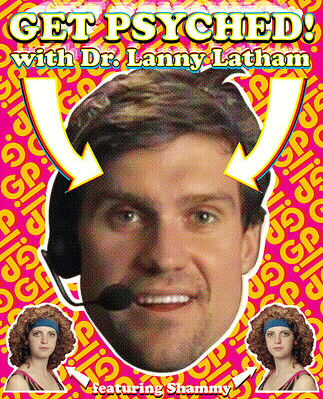 Rob Lathan (with the help of "Shammy") wants to help you Get Psyched!...
...and Matt DeCoster and Will Hines want to get you riled up
Lathan & Amram: Get Psyched! and Hines & DeCoster: 7 Fights
The evening kicks off with a parody of faddish life coaching seminars like The Secret. Hyperactive host Lanny Lathan (Rob Lathan) has his own book, Top Secret, which he explains is much better because it reveals what you really must do to succeed: "Get Psyched!"
Aiding him is his lovely assistant Shammy (the amazing Adira Amram), who adds even more energy to the show with her witty singing. And along for the ride is a hapless audience member who didn't even realize he needed Lanny's aid (Nate Shelkey). Lathan's script isn't perfect, but the dynamic performances make this worth catching; Lathan is a UCBT veteran, and Amram is a rising star who can stand toe to toe with any comic in NYC.
The other half of this double-bill is a hilarious sketch show written and performed by Will Hines & Matt DeCoster, formerly of acclaimed improv group Monkeydick (plus Will has recently been burning up the stage with sibling Kevin as The Brothers Hines at UCBT's Cage Match).
Titled 7 Fights, the show includes such scenes of contention as a political debate in which a guy with a bloody harpoon through him blithely denies he's been impaled. In a word, fun.
7:30 pm at UCBT, 307 West 26th Street (off 8th Avenue); tickets are $8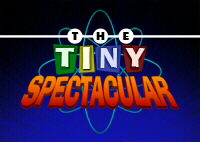 The Magnet's instructors, plus stars of Mother: The Soundtrack (see below) Jason Mantzoukas, Tara Copeland, James Eason, Christine Walters, plus occasional special guests (such as superstar Mike Meyers), turn a tiny suggestion into larger-than-life improvised scenes.
7:30 pm at The Magnet Theatre, 254 West 29th Street (off 8th Avenue); tickets are $5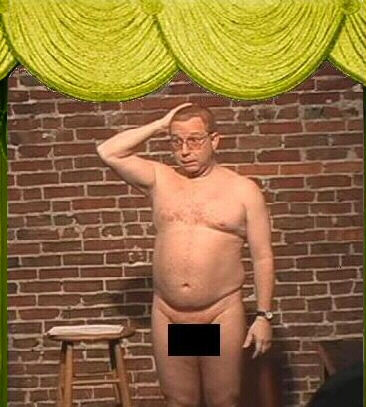 Andy Ofiesh, creator of The Naked Comedy Showcase
Oddly enough, this is just what it sounds like;
stand-up comics performing in the buff.
For a New York Magazine review, please click here.
A reviewer from The Boston Globe observed, "The dynamic of nude comedian
and clothed audience added an extra dimension to self-deprecating material."
8:00 pm at The Peoples Improv Theater, 154 West 29th Street; tickets are $10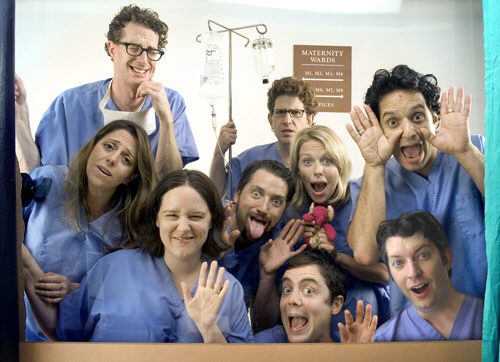 Jason Mantzoukas and Jessica St. Clair lead a vibrant team of improv comics—Scot Armstrong, Tara Copeland, Jon Daly, James Eason, Jesse Falcon, Doug Moe, and Christine Walters—who make up scenes based on CD tracks contributed by the audience. (Note: This will probably be the final appearance for a while of Jessica St. Clair, who—sadly for New Yorkers—is moving to LA.) One of UCBT's most beloved shows.
9:00 pm at UCBT, 307 West 26th Street (off 8th Avenue); tickets are $8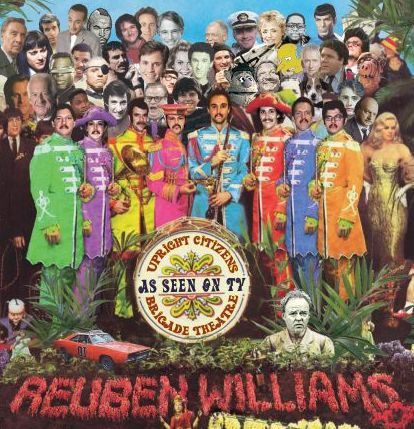 Reuben Williams: As Seen on TV
Anthony King demonstrates that in addition to running UCBT-NY brilliantly, he's a formidable improv performer. Joining him are stellar talents Lennon Parham (see my review of her Showgirls parody), Chris Kula, Charlie Sanders, Eric Scott, Kate Spencer, Charlie Todd, and Joe Wengert.
10:30 pm at UCBT, 307 West 26th Street (off 8th Avenue); tickets are $8
NYC Comedy Picks for Sunday 9/2/07
The Upright Citizens Brigade Theatre's signature show, which features a monologist telling stories based on audience suggestions and a group of top improvisers (sometimes including celebs such as SNL's Amy Poehler and Horatio Sanz) creating scenes based on the stories. There are two shows every Sunday which share the same format, but are otherwise entirely different because everything is improvised. The 7:30 pm show is $8; tonight's advance tickets are sold out, but a limited number of seats may be available at the door for those who arrive early enough to nab 'em. The 9:30 show is free, with tickets distributed outside the theatre at 8:15 pm; but again, you may need to come early and wait on line to ensure getting into this first come, first served performance.
7:30 pm & 9:30 pm at UCBT, 307 West 26th Street (off 8th Avenue)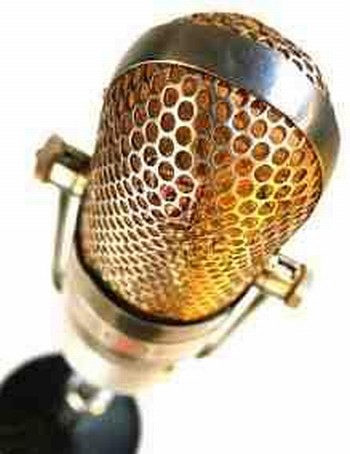 If you're looking for a good time, this might not be it.
But if you're interested in getting on the Mo Pitkin's stage and
performing stand-up—or any other kind of act—a mere $4 will buy you
a chance at being selected via the show's lottery system. The rules are:
Sign-up is at 9:00 pm sharp.
You get eight minutes maximum for your act.
You can do anything you'd like on stage, with two exceptions:
1. Don't damage the stage or equipment (respect the space).
2. Don't pick out people in the audience, even just to say something nice (respect the audience).
No online reservations available; simply pay at the door.
Again, this show isn't for everyone.
But if you're a performer, you've probably risked
a lot more that $4 to nab an NYC stage credit...
9:00 pm at Mo Pitkin's, 34 Avenue A (between East 2nd & 3rd Streets); tickets are $4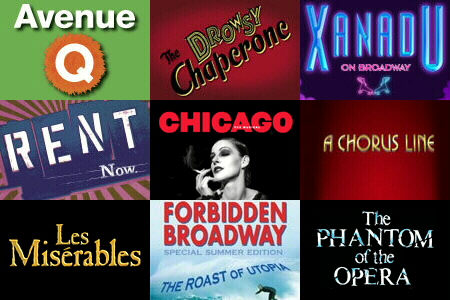 Alternatively, consider seeing a funny and/or musical
Broadway, off-Broadway, or off-off-Broadway show.
To learn how theatre tickets can be purchased for around 50% off—
or, in some cases, for as little as $3 each—
please read Hy on Theatre Discounts.

Finally, consider catching some of the extended shows
from the 2007 New York International Fringe Festival.
For complete information on the FringeNYC Encore Series,
please click here.
Return to Previous NYC Comedy Picks
Copyright © 2007 Hy Bender
Email: hy@hyreviews.com