NYC Comedy Picks for Week of February 23, 2009
NYC Comedy Picks for Monday 2/23/09-Sunday 3/1/09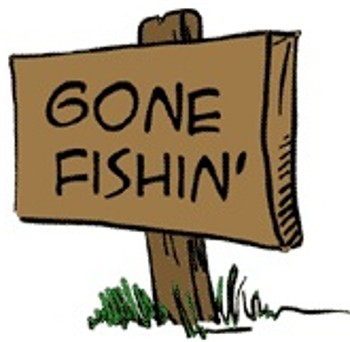 Please Note: This site is on hiatus for one week, from February 23rd through March 1st.
I need the extra time to meet the deadline for a book I've been ghostwriting for the past four months, and to make headway with a musical for which I've been hired to ghostwrite the story & dialogue. (For info on my writing services, please click here.) The site's daily-updated comedy recommendations will resume on March 2nd, 2009.
Also, if you haven't already registered your votes for the ECNY Awards, please do by clicking here before Wednesday, March 4th. The stellar committee—Alex Goldberg, Jon Friedman, Carol Hartsell, Nate Sloan, and Alex Zalban—has once again done an outstanding job, and all the nominees deserve to be on the ballet.
In fact, some of the categories are amazingly competitive—e.g., every single performer in Best One Person Show is among the funniest in the biz and a rising star. And every single performer or group in Best Musical Comedy Act deserves a TV show or long-running commercial stage show.
I'm staying mum about most of the categories, but if you're open to one suggestion:
Best Male Stand-Up: Pete Holmes
The other candidates are all razor-sharp, and each of them will enjoy superb careers; but Pete has become as great as any stand-up working in the biz, and this is shaping up to be his year. For why, please see directly below; and please look for a revealing interview with Pete here sometime in March.

HyReviews.com's Videos of the Month:
Pete Describes a Problem with His Enormous Balls
Pete Gets Animated About Being Manly
Pete and Joselyn Hughes Go On a Wine Date
Pete and Jenny Slate Go On an Honest Date
Pete Discusses the South Beach Diet
Dr. Pete: The Conversation No Easy Way Baseball Whooping Cough Down Syndrome
Ray Romano Sings, Christmas Edition
Pete Holmes has one of the most lightning-fast and hilarious comedic minds in the country. Pete combines the organic energy of improv with the precision of a great wordsmith and split-second timing of a world-class performer. Pete's razor-sharp observations have warmed up audiences for The Daily Show, lit up such such series as VH1's Best Week Ever and Comedy Central's Premium Blend, and illuminated the cartoon sections of such magazines as The New Yorker. A 6'6" teddy bear, Pete has the accessibility of a Ray Romano—and is genuinely one of the nicest guys in show biz—but can also be as surreal and silly as a young Steve Martin. Please check out the videos above to enjoy this genius comic's range; and then catch this rising star live on stage as often as possible.
Return to Previous NYC Comedy Picks
Copyright © 2009 Hy Bender
Email: hy@hyreviews.com