NYC Comedy Picks for Week of October 19, 2015
NYC Comedy Picks for Monday 10/19/15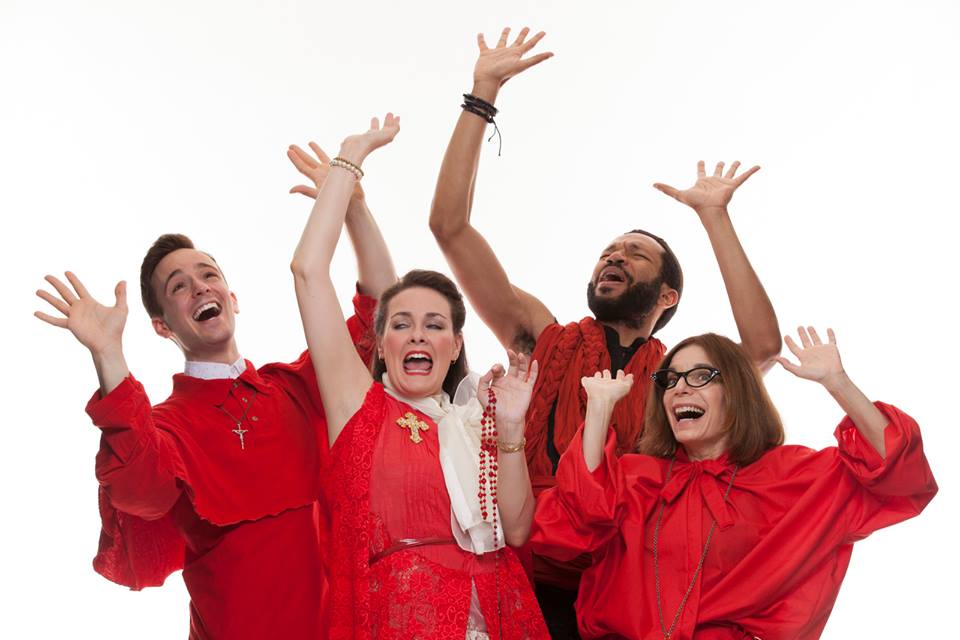 You can catch one of this year's top FringeNYC musicals that's packed with Broadway performers and catchy songs penned by Adam Overett (for samples, please click here and here and here) just two more times, tonight at 9:30 pm and next Monday at 7:00 pm: Popesical: A Papal Musical Comedy (9:30 pm, $18, West Village's Soho Playhouse at 15 Vandam Street)...

...and David Cross guest-hosts such stand-up talents as UK star Josie Long at Night Train (8:00 pm, $8, Brooklyn's Littlefield at 622 Degraw Street; take R subway to Union Street)
NYC Comedy Picks for Tuesday 10/20/15
The magical Judah Friedlander (I once witnessed Judah accurately guess an audience member's state, city, and profession by just looking at him) today releases his first book of cartoons, titled If the Raindrops United. The question isn't whether you should buy it, but how many additional copies you must pick up for friends, relatives, and business associates. Judah is one of the quickest and funniest comics alive, and he'll be hosting such superb stand-ups as Marina Franklin and Nick Griffin tonight; but if that's not enough, buying a show ticket gets you Judah's book for free! It all happens at Judah Friedlander's Book Launch (8:00 pm, $20 plus 2-item food or drink min., Comedy Cellar's Village Underground at 130 West 3rd Street off Sixth Avenue)...

...Jessica Williams (star correspondent on The Daily Show) and Phoebe Robinson Phoebe Robinson (Comedy Central's Broad City, MTV's Girl Code) co-host sharp stand-ups Jacqueline Novak, Seaton Smith, Matteo Lane, and more in 2 Dope Queens (8:00 pm, $10 at the door or $11.59 in advance online, Brooklyn's Union Hall at
702 Union Street; take R subway to Union Street)...
...and two of the finest stand-ups in the country, Mark Normand and Sean Patton, perform at Sweet (9:00 pm, $7, The Slipper Room at LES' 167 Orchard Street, corner of Stanton Street)
NYC Comedy Picks for Wednesday 10/21/15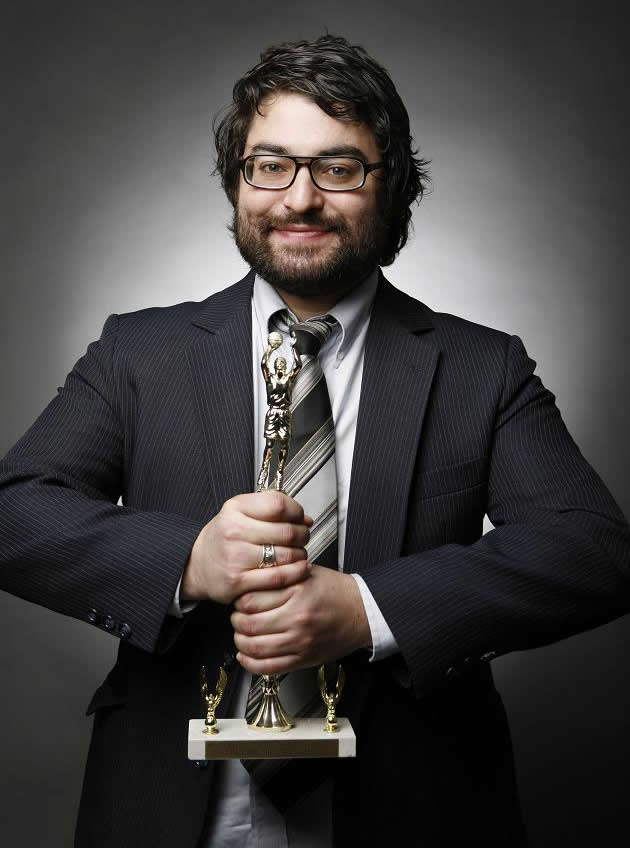 Sean Patton (one of the finest stand-ups in the country; killer sets on Jimmy Fallon and Conan O'Brien, Comedy Central Half Hour, VH1, feature film Wifed Out; co-host of Esquire Network's Best Bars in America; frequent guest-host of Whiplash) is performing a free and deliciously long set every night this week at Week at the Creek (7:00 pm, free, The Creek and the Cave at Queens LIC's 10-93 Jackson Avenue); plus Sean is also performing tonight with Mark Normand, Matteo Lane, and more at Brooklyn's Set List (8:00 pm, $12, Brooklyn's Union Hall at 702 Union Street; take R subway to Union Street)
NYC Comedy Picks for Thursday 10/22/15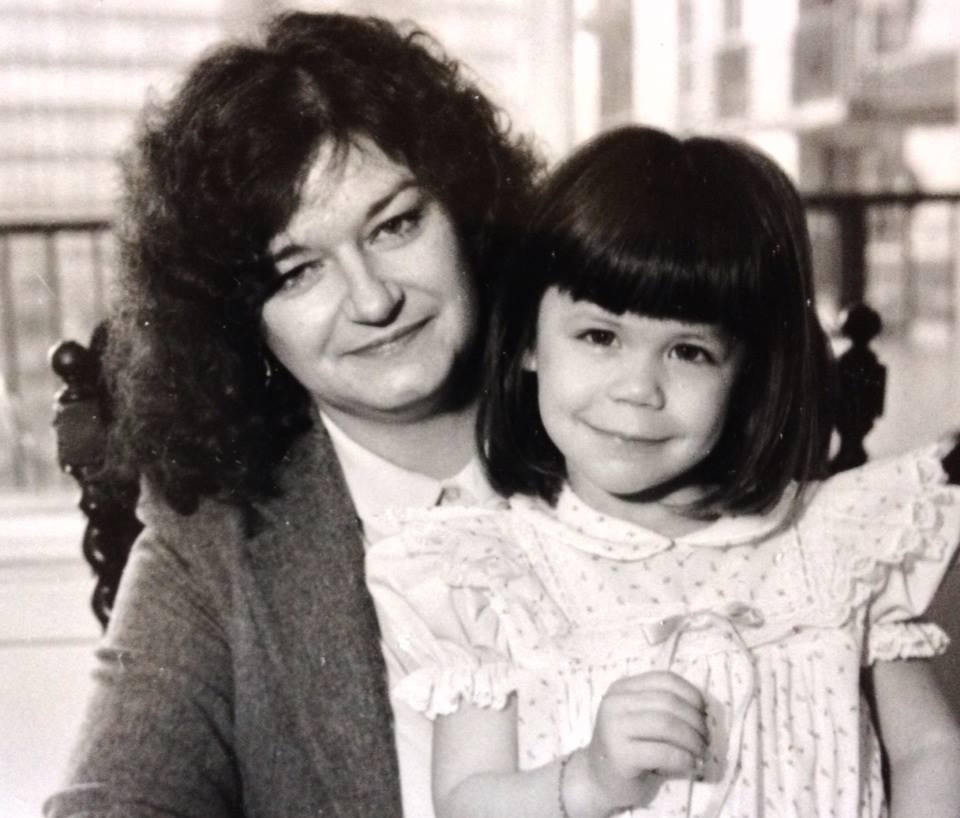 The delightful & razor-sharp Leslie Goshko tells a surreal tale with her mom (who's visiting NYC), and also hosts yarns from Andy Christie (The Liar Show), Gail Thomas, and Leona Godin for this wonderful oddball monthly storytelling show with such twisty features as a trivia contest with alcoholic prizes: Sideshow Goshko (7:00 pm, free, KGB Bar at 85 East 4th Street off Second Avenue)

NYC Comedy Picks for Friday 10/23/15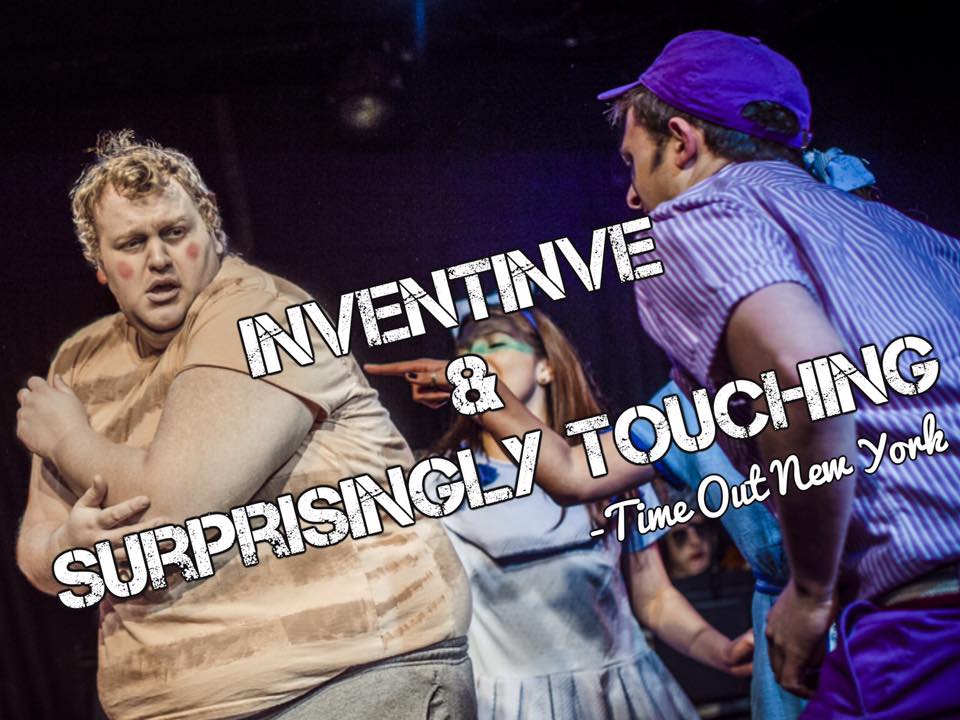 An unforgettable FringeNYC 2014 operetta about a lonely fat kid who responds to his bullying classmates in an extreme way—with about 50% additional material, and music composed & orchestrated by the brilliant Christian De Gré—continues its revival through November 22nd: Fatty Fatty No Friends ($20, 7:30 pm, The COW at 21 Clinton Street)...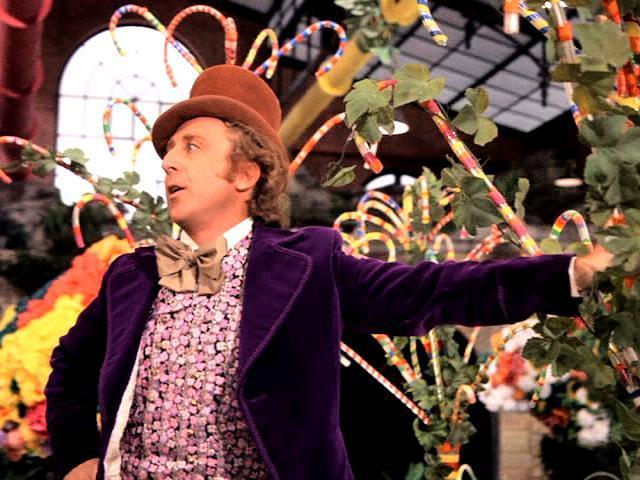 ...and superb comics—including Aaron Jackson as Willy, Jo Firestone as Charlie Bucket, Pat Regan as Veruca Salt, and Gary Richardson as Augustus Gloop—update a classic children's film in the free stage comedy Willy Wonka's Search for the Next Chocolate Factory Owner (7:00 pm, free, Brit Pack Studios at 153 Lafayette Street, 3rd Floor)

NYC Comedy Picks for Saturday 10/24/15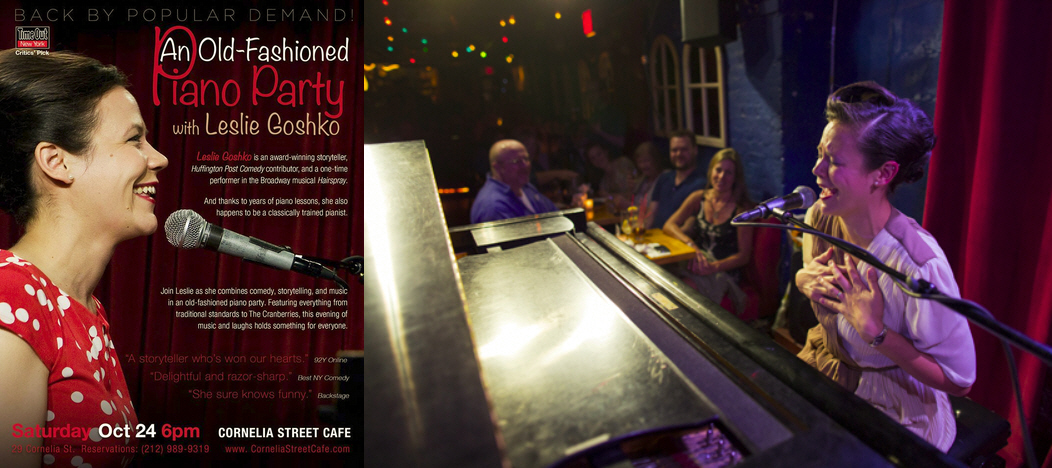 The multi-talented Leslie Goshko (delightful & razor-sharp storyteller/comic; WNYC, Sirius XM, Huffington Post, host of Sideshow Goshko) is a classically trained pianist. This evening Leslie blends comedy, storytelling, and music for an old-fashioned piano party, featuring everything from traditional standards to The Cranberries; plus special guests Jeff Kerestes (playing bass) and her Mom at An Old-Fashioned Piano Party (6:00 pm, $10 cover plus $10 drink min.; reservations highly recommended by calling 212.989.9319 because this show usually sells out; West Village's Cornelia Street Cafe at 29 Cornelia Street)...

...tonight and Sunday are your last chances to catch thoroughly delightful UK comic Josie Long performing a smart, funny, sensitive one-woman show that blends stand-up and theatre in a way that evokes both laughter and subtler emotions—and by the end virtually forces you to adore her forever. To give you a feel for Josie's wit, in just the past week she tweeted "I ordered a Bernie Sanders t-shirt for my friend like, months ago, and it hasn't come, and now I am disillusioned with socialism." You can view Josie's 2012 one-woman show by clicking here; this one is better. Grab tickets while Josie's still in NYC for Cara Josephine (9:00 pm tonight or 3:00 pm Sunday, $25, West Village's Soho Playhouse at 15 Vandam Street)...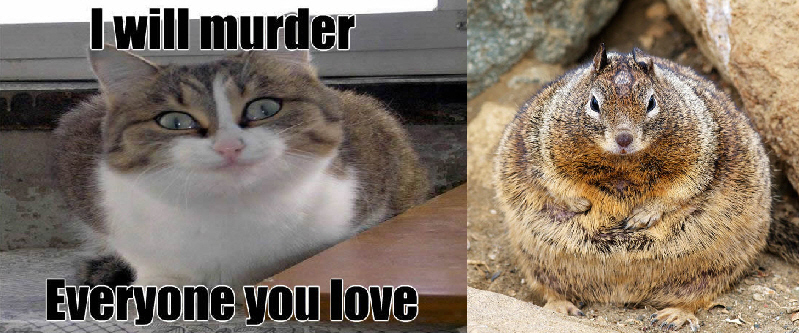 ...Creepy Cat & Fat Squirrel, quaaludes, vampires, Australia's oldest sex addict, outer space, and the NSA are among the many subjects covered in tonight's series of short plays (running through November 7th, with each show unique) that ask you to lower your expectations: 4th Annual Bad Theater Fest (7:00 pm & 9:00 pm shows are $15 each; 11:00 pm show is $8; The PIT Loft at 154 West 29th Street)...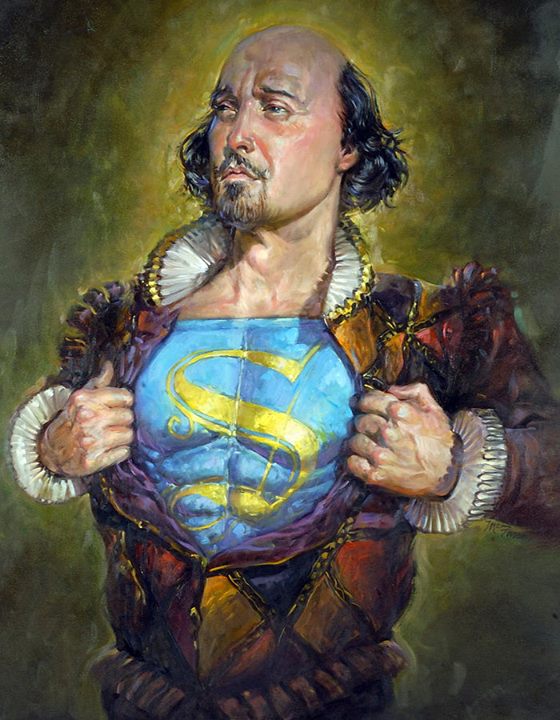 ...and eight female improvisors, including Megan Gray, make up a Shakespearean play on the spot as The Cast (10:30 pm, $10, The Magnet at 254 West 29th Street)

NYC Comedy Picks for Sunday 10/25/15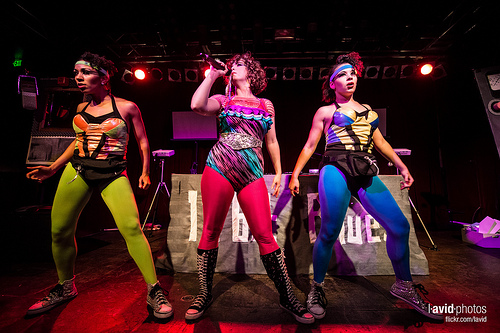 Wonderfully wacky and electric singer & dancers trio Adira Amram and the Experience, plus stand-ups including Maeve Higgins and Gibran Saleem, perform at Kara Klenk's If You Build It (8:00 pm, $5, UCB East at 153 East 3rd Street)...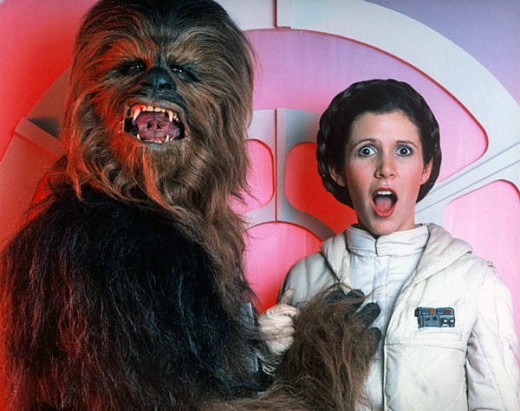 ...and Sean Patton, Mike Drucker, Sara Benincasa, Kyle Ayers, Emma Willmann, and Mike Lebovitz read racy tales they've written on based on audience suggestions of pop culture franchises for host Bryan Cook's Competitive Erotic Fan Fiction (8:00 pm, $10 at the door or $11.59 in advance online, Brooklyn's Union Hall at 702 Union Street; take R subway to Union Street)
Copyright © 2015 Hy Bender
Email: hy@hyreviews.com