HyReviews.com
The Most Complete & Accurate Info on NYC's Best Live Comedy Shows—
Stand-Up, Improv, Sketch, Storytelling, Variety, and More, Fully Updated Daily—
Plus Comedy Discounts, Theatre Discounts, Top Jokes, Top Videos, and More
From legendary NYC comedy site Brooklyn Vegan: If you want to know what is happening in NYC comedy on a particular day, you gotta get hip to this dude Hy Bender and his site Best New York Comedy (or HyReviews.com). The site is updated daily and features a super exhaustive look at what is happening in the NYC comedy world that particular day. The site is updated religiously...It is your daily comedy itinerary and it scares me how on top of his shit this guy is.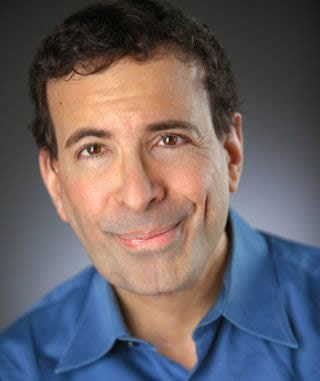 Last updated on Sunday December 8th 2013
Please click to go directly to:
Tonight's Best NYC Live Comedy (updated daily)
HyReviews.com's Comedy Videos of the Month: The Pete Holmes Show
Previous HyReviews.com Favorite Jokes
Previous HyReviews.com Comedy Videos of the Month
NYC Comedy Club Discounts—NO COVER on all Eastville & select Greenwich & Broadway shows!
(Eastville Comedy, Greenwich Village Comedy, Broadway Comedy, Dangerfield's)
Hy's Book Proposal, Screenplay Doctoring, and Ghostwriting Services
NYC Comedy Picks for Sunday 12/8/13
Aparna Nancherla performs with Dave Hill, Sean Patton, and more at Brooklyn's Creaghead & Company;
last chance to catch Iranian-American stand-up Maz Jobrani headline at Carolines
Recommendations for the best in New York City comedy tonight
(in chronological order, with top picks noted and shows over $10 marked with $) include:
[FREE] 5:00 pm: A mix of longform, shortform, and musical improv from five groups, typically including Mishmosh, at The Creek upstairs theatre in Queens' Long Island City hosted by Michael Venzor: The Long and Short of It
6:00 pm ($5; free for students with school ID): Veteran improvisers at The Magnet—including Megan Gray, Nick Kanellis, Brian Frange, Caitlin Steitzer, Julia Hynes, Sebastian Conelli, and Elana Fishbein—team with top high school and college improvisors: Bright Young Minds
[TOP PICK] [$] 7:00 pm & 9:00 pm ($41 & 2-drink min.) An Iranian-American stand-up (for a sample set, please click here) who's a founding member of the Axis of Evil Comedy Tour that featured top Middle Eastern-American comics, and an actor who's performed on ABC' s Better off Ted and Knights of Prosperity, FOX' s Life on a Stick, HBO's Curb Your Enthusiasm, NBC's The West Wing and ER, and many other shows & feature films, headlining tonight and Sunday at the Carolines Comedy Club: Maz Jobrani
7:00 pm ($8): Monique Moses performs a one-woman show about "half-Jewish, half-Black Canadian rap star Drake and friends" at The PIT upstairs theatre: A Very Drake Hanukkah
[TOP PICK] 7:30 pm ($10) and 9:30 pm [FREE]: UCB Chelsea's signature improv comedy extravaganza, which typically includes superstars in the improv world such as Chris Gethard, and occasionally network TV & movie stars such as Amy Poehler and Horatio Sanz: ASSSSCAT 3000
7:30 pm ($7): New groups Baby Shoes and Cash perform sketch comedy at The Magnet theatre: Magnet Sketch Teams
[TOP PICK] 8:00 pm ($7): Dave Hill (one of the most original and hilariously sharp alternative comics in the country; HBO, Comedy Central, MTV, VH1, NPR, The Dave Hill Explosion, bands Valley Lodge and Diamondsnake, champion rapper, author of Tasteful Nudes), Sean Patton (one of the finest stand-ups in the country; killer sets on Jimmy Fallon and Conan O'Brien, upcoming Comedy Central Half Hour, VH1, feature film Wifed Out; co-host of Comedy as a Second Language, frequent guest-host of Whiplash), Aparna Nancherla (delightfully wry stand-up; Conan O'Brien; writer for FX's Totally Biased), Sheng Wang (Comedy Central Presents), and Giulia Rozzi (Jimmy Kimmel, writer for MTV's Girl Code, VH1, Playgirl Magazine, co-host of Dive Comedy and Stripped Stories) performing stand-up at Brooklyn's Union Hall hosted by Caroline Creaghead: Creaghead & Company
[TOP PICK] 8:00 pm ($5): Myq Kaplan (one of the quickest minds in comedy, and rapidly rising star; finalist on most recent Last Comic Standing; David Letterman, Conan O'Brien, Jay Leno, Comedy Central Presents, hit comedy CDs Vegan Mind Meld and Meat Robot), Jamie Lee (staff writer/performer for The Pete Holmes Show; Conan O'Brien, Last Comic Standing, MTV's Girl Code, VH1), Max Silvestri (co-host of Big Terrific), Kenny Zimlinghaus (Sirius XM Radio host), Kate Ghiloni, and Dan Enfield performing stand-up at UCB East with host Kara Klenk (Comedy Central, Spike, Nickelodeon): If You Build It
[TOP PICK] 8:00 pm ($5): From the producers of The Scene, improvisors—tonight including rising star David Carl (Point Break Live!) and brilliant improvisor/sketch comic Micah Sherman—make up one-act plays on the spot at The PIT downstairs lounge: Act One
[TOP PICK] [$] 8:00 pm, 9:45 pm, and 11:30 pm ($14 per show, plus 2-item food/drink min.): Tonight's lineups—all hosted by Big Jay Oakerson—include Todd Barry, Gary Gulman, Ali Wong, Nick Griffin, and Greer Barnes at the 8:00 pm show; SNL's Kevin Meaney and Lynn Koplitz at the 9:45 show; and Mark Normand, Keith Alberstadt, Nikki Glaser, and Kurt Metzger at the 11:30 pm show, with all shows at Comedy Cellar (117 MacDougal Street, between 3rd Street & Minetta Lane): Comedy Cellar Sunday
[TOP PICK] [$] 8:00 pm ($25 at the box office or $28 online): UK-based Daniel Kitson is one of the sharpest writer/performers alive. His NYC production last year was the most revealing I've seen from him, but distancing at the same time, essentially opening himself up to tell us that he's not very good with trust or intimacy. This year he's doing a show in which he doesn't speak a word, but instead plays recordings of his and other voices (draw your own conclusions...). I haven't seen this because of massive deadlines, but you can read a carefully balanced and nuanced review from Jason Zinoman of The New York Times here and a blunt review from Elisabeth Vincentelli of the New York Post here. Expect a sprawling, detail-packed theatrical show, not stand-up. If you're up for something different, though, any performance by Daniel is something special. Nab tickets for this run playing every day except Mondays from November 22nd through December 21st at Brooklyn's St. Ann's Warehouse (38 Water Street): Analog,Ue
[TOP PICK] 8:00 pm ($8): Four one-woman shows, ranging from a comic raised by Palestinian Muslims in Alabama to a walker of airplane wings, at The PIT upstairs theatre: And Just When Everything Was Going So Well
[FREE] 8:00 pm: A special show devoted to "Bloggers of MTV's Guy Code," with Kevin Barnett, Pete Davidson, Ryan McKee, Charlie Kasov, Neal Stastny, Will Garre, and Dave & Ethan, all performing at the Three of Cups lounge (83 First Avenue at 5th Street) hosted by RG Daniels: Sunday Night Stand-Up
[FREE] 9:00 pm: NYC stand-ups George Gordon, Andy Sandford, Katie Hannigan, and Sam Evans performing in the East Village's Beauty Bar for this free weekly show hosted by Adam Sokol, Brad Austin, and/or Nate Fridson: Comedy at Beauty Bar
9:00 pm ($7): "It's the night before Christmas and Santa quits. The Hi Brothers must find a holiday hero to deliver the presents! But can another Saint fill St. Nick's boots, or do the holidays suck? Will Christmas get taken over by a rival rabbit? Will The Hi Brothers ever accept step Ted as their real dad? Probably not. There is only one way to find out. You have to get Hi for Christmas" at The Magnet theatre: I'll Be Hi for Christmas
[TOP PICK] [$] 9:30 ($15; no min.): Mark Normand (hilarious red-hot rising star; Conan O'Brien, Last Comic Standing, Comedy Central; opens for Amy Schumer; co-host of Hot Soup and We're All Friends Here), Mike Lawrence (nerd persona but razor-sharp mind has made this stand-up a rapidly rising star; Conan O'Brien, Jimmy Fallon, Comedy Central Half Hour, John Oliver's NY Stand-Up, comedy album Sadamantium), Big Jay Oakerson (Comedy Central Presents, Louie, HBO, Showtime, MTV, IFC), Luis J. Gomez, Mike Finoia, and more performing stand-up at The Stand Comedy Club (239 Third Avenue & 20th Street): Mark Normand, Mike Lawrence, Big Jay Oakerson, and More
9:30 pm ($8): All-gal improv group Gilda, plus guest team BroProv, make up scenes at The PIT upstairs theatre: Gilda's Date Night
Sunday Open Mics & Open Stages
[FREE] 4:00 pm: An unusually early walk-in open-mic stand-up show (put your name in the bucket at 3:45), providing 3 minutes or more per comic at The Creek downstairs lounge in Queens' Long Island City: Face-Plant Comedy Open Mic
[ALMOST FREE] 5:00 pm ($1): Sign up at 4:30 pm to do improv with experienced PIT performers at The PIT downstairs lounge hosted by Sasha Capelli, Eitan Levine, and Shaina Stigler: 10K Jam Jam
[FREE] 5:30 pm: Open-mic stand-up, with 3 minutes per comic (unless not many folks show up, in which case there'll be more time), with names drawn out of a bucket at UCB East in the bar area ("Hot Chicks Room") hosted by Emmy Blotnick, Matt Nedostup, and/or Sachi Ezurafor: Sledgehammer
6:00 pm ($5): Open-mic stand-up that includes professional feedback on each comic's 5-minute set at Queens LIC's Laughing Devil Comedy Club (4738 Vernon Blvd.): Mic-Shop: Open Mic Workshop
[ALMOST FREE] 9:30 pm ($1): Open-mic comedy, with 4 minutes per performer, at The PIT downstairs lounge: Child Support
[FREE] 10:00 pm: The only open-stage show for entire groups of improvisors and sketch comics, running weekly at UCB East hosted by Austin Rodrigues: Bring Your Own Team: Improv/Sketch Team Jam
[FREE] 10:15 pm: Open-mic show for sketch and character bits running 3-5 minutes at The Magnet hosted by Sebastian Conelli. Everyone who signs up—at 9:45 pm at the box office—is likely to get onstage: Sketch in Progress
Best Inexpensive Stand-Up, Improv, Sketch, and Storytelling
Upright Citizens Brigade Chelsea
(307 West 26th Street; 150-seater; shows free-$10; one of the most respected comedy theatres in the world)

Upright Citizens Brigade East
(153 East 3rd Street; 99-seat main theatre, bar area for open mics; shows free-$10)
The PIT
(123 East 24th Street; 99-seat upstairs theatre, 40-seat downstairs theatre; shows free-$15)
The Magnet
(254 West 29th Street; 60-seat theatre; shows $5-$10)
The Creek and the Cave
(Queens' Long Island City; 40-seat theatre upstairs, 25 downstairs; virtually all shows free)
Best NYC Stand-Up Comedy Clubs
Comedy Cellar
(117 MacDougal Street; among the finest daily stand-up lineups in the world; 2-item min.)

The Stand
(239 Third Avenue; recent competitor to Comedy Cellar; no drink min.—support this policy!)

Carolines Comedy Club
(1626 Broadway; focuses on the world's top headliners, who perform hour-long sets; 2-drink min.)

Gotham Comedy Club
(208 West 23rd Street; headliners on weekends, specialty & lineup shows weekdays; 2-drink min.)

Eastville Comedy Club
(85 East 4th Street; strong weekend lineups; no cover using code HyReviews; 2-drink min.)

Greenwich Village Comedy Club
(99 MacDougal Street; convenient if Comedy Cellar's sold out; no cover using code HyReviews; 2-drink min.)

To view HyReviews.com NYC Comedy Picks from previous weeks, please click here.
HyReviews.com's Midnight Cable Comedy Show of the Month:
Comedy treasure Pete Holmes is trying to do something fresh and different on TV. In this first month of The Pete Holmes Show, some of it's working, and some of it's not; but there's clear potential for Pete to develop into a late night giant. Root for him—not only because Pete has always been one of the nicest, funniest, and most talented guys in comedy, but because If he succeeds, TV will be richer for it. We'll all be the richer for it.
The following are some highlights of the show so far, which airs Monday-Thursday at midnight and 1:30 am on TBS (following Conan O'Brien):
BET Hip Hop Awards: "All Whitey, Then"
Playing with Allison Williams More Allison
Conan O'Brien: "The Amish R2-D2"
Conan: "You're the Perfect Host for The Pete Holmes Show"
Conan: "You're Making a Living Off of Something That Should Probably Be Treated"
John Mulaney More John A Bit More John
Marc Maron More Marc A Bit More Marc
More to come...
Previous HyReviews.com Comedy Videos of the Month
Special Freebies & Discounts for HyReviews.com Insiders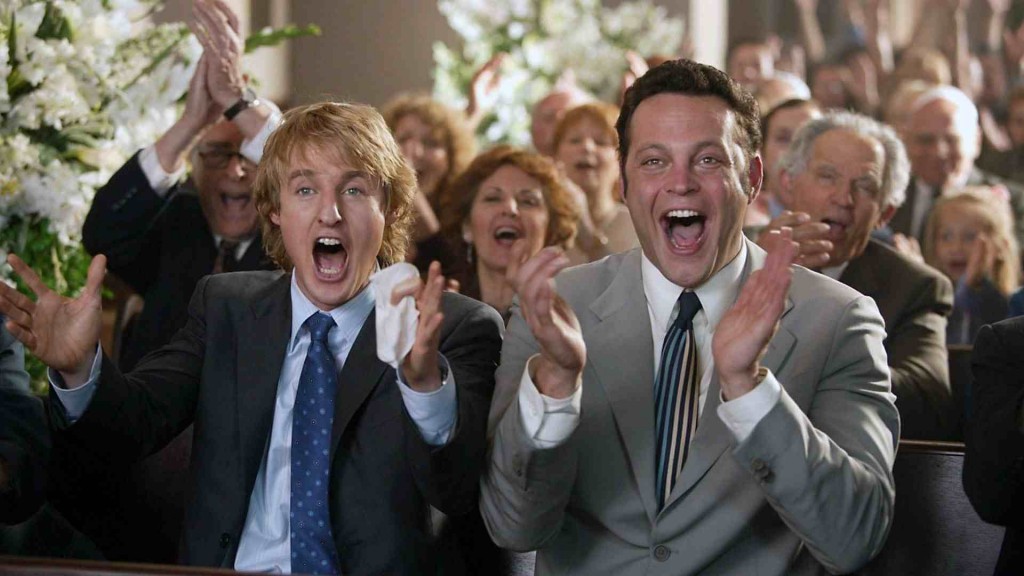 Almost all the recommendations and discounts HyReviews.com provides appear directly
on this site. However, occasionally I may feel an offer is so special that it merits extra attention.
Also, sometimes comedy clubs, theatres, and others contact me with offers that they
don't want on a searchable Web page but that they're happy to provide to my readers.

If you'd like to take advantage of such opportunities, please provide your name and email address, and once in a while you'll receive a notice directly from me about cool deals.
(Your email address will never be sold, rented, or given away to anyone else.)
Please use the subscribe box below to become a comedy/theatre Insider.
Special thanks to comedy photographer supreme Anya Garrett for creating so many of the stellar photos that grace this site...and the sites of hundreds of NYC comics.
Please check out these New York City theatre sections of HyReviews.com:
Hy on Theatre Discounts: See Great Shows for as Little as $4
Please also check out these New York City comedy sections of HyReviews.com:
Previous HyReviews.com Videos of the Month
For a comprehensive list of links to all the sections
on this site, please see the Site Index below (or click here).
If you'd enjoy an elegant evening at an NYC comedy club
but also want to save some money, please click here.
You can get free tickets for all shows at the Eastville Comedy Club,
free tickets to most shows at the Broadway Comedy Club, and
free & 50% discount ticket offers for Dangerfield's Comedy Club.
Top NYC Comedy Venues
The following are the primary theatres hosting notable NYC comedy shows:
Upright Citizens Brigade Chelsea
The Creek and the Cave (Queens LIC)
I'm trying to keep this section super-concise,
but If a top site isn't listed that you think oughta be,
please drop me a note and I'll take a close look.
Comedy Coverage
(in alphabetical order):
Comedy Providers
(in alphabetical order):
Hy's Current Favorite Craigslist Ads
Please note: Note a word has been changed in the ads below. My comments are in boldface.
Poet/Artist/God's Wife Looking for a Literary Agent or Publisher
Date: 2010-02-04, 10:19 am EST
Reply to: kristiedono@yahoo.com
I have a wonderful poetry book, creative, wild images and a really good magical story to tell.
[You have a poetry book—um, with images and a story?]
I am looking to sell my poetry book with images and then my story to someone.

[So you have a poetry book with images...and you also have a story in an undefined form. And for some reason you need to sell the poetry before you sell the story...to "someone." That's a bit confusing, but whatever; it's not like you're claiming to be a wordsmith...]
I am God's wife, and the story is about our life together.

[Ah.]
It's got spirituality, love, tragedy, adventure, crime, violence, music, sex, a little bit of everything.

[Actually, you left out drugs.
But that's okay; at this point, drugs are heavily implied...]
I have a diary of our letters to each other, and the poems are like letters I wrote to God in a creative way.
[As opposed to the non-creative steamy porn that you actually wrote to your stud boyfriend God.]
This will be a big hit, it is a beautiful story, you won't be disappointed.

[The odds are good. God's last book was a huge bestseller.]
God is a black man on Earth and a musician. I have proof.

[It's a hip-hopera DVD titled Trapped in the Closet.
Thing is, God turned insane in 2000. (Which explains a lot...)]
This is a great story. I am also a great writer and poet and artist.

[And 100% real. You can check out Kristie's Web site at http://www.harttherapy.blogspot.com.]
Need Urban Ghost Writers (Metro Atlanta)
Date: 2009-11-13, 6:33PM EST
Reply to: writelikeyoufeel@yahoo.com
Looking for creative ghost writers with excellent grammar skills and ideas.
[Because that's what makes a writer great: killer grammar, and concepts.]
Male and females are encouraged to apply.
[Translation: Sorry, I don't work with hermaphrodites.]
Serious inquiries only...Please do not respond if you are not serious!
[Translation: I'm sooo tired of people making fun of me...]
Writer Wanted for Book to be Published (Hartland, WI)
Date: 2009-09-29, 1:52AM CDT
Reply to: job-tvm4r-1397614923@craigslist.org
I am writing a book and need someone who can
help me with writing my story.
I am seeking someone who is spiritual in nature
and believes that by reading this
you are the person designed to write it.
Give me a call at 262-xxx-xxxx and introduce yourself.
[Hello. I have been designed to write your book.
Thank you for fulfilling my destiny.
The days, months, and years of constantly reading
Craigslist ads in search of purpose have finally
been rewarded. I am eager to start work on
our spiritual instant classic I Was Born
to Ghostwrite Someone Else's Book.]
Writers for Wheelchair Book (San Diego—Mission Valley)
Date: 2009-09-28, 10:41AM PDT
Reply to: bouncesdtalent@gmail.com
Easy Life Inc. is looking to write a book about purchasing a new wheelchair.
We are looking for 2-3 writers to provide 200 pages of content each.
[In other words, we want a 600-page book...about buying a wheelchair.]
We want fresh ideas that relate to buying a wheelchair.
[Idea #42: Raise cash as drug mule.
Cops will never suspect crippled old coot like you.]
Please send a sample or two of your writings, your rates,
and 2-3 BRIEF topics that you would contribute to this book.
Writings will be submitted weekly for originality
and to assure you are going in the right direction.
[If you're going in the wrong direction, we'll grab
hold of your wheelchair and point you the right way.]
We want you to exhaust any and all ideas
that go into purchasing a motorized wheelchair.
[At which point the Seventh Seal will be broken,
commencing the Apocalypse.]
Once you have exhausted that
go into manual wheelchairs,
then walkers, crutches, etc.
[And after you've exhausted all hope of support,
we want to you to crawl on your belly before us.
Crawl like the worm you are.]
Previous SEO experience a plus. Local to San Diego preferred.
In the subject line: WHEELCHAIR
[Or just: END OF THE WORLD.
Either way.]
Take a look at our Web site at http://www.powerchairatnocost.com.
Compensation: $750 to $1,500 DOE
[Again, this ad is 100% real. If you have
fresh ideas about buying a wheelchair...]
Hy's Book and Screenplay Services
In addition to this Web site, I run two commercial editorial services:
HyOnYourBook.com: If you need a winning book proposal, world-class editor, or bestselling ghostwriter, hire me. I'm the author of 15 acclaimed books—including five Dummies books, The Sandman Companion, and The Complete Idiot's Guide to Thyroid Disease—that have sold hundreds of thousands of copies. I've also been published by such diverse national newspapers & magazines as The New York Times, American Film, Advertising Age, PC Magazine, Yahoo! Internet Life, Spy, and Mad Magazine. If you have a solid idea for a nonfiction book, I'm a wizard at identifying the best aspects of your book and presenting them in a compelling book proposal to attract agents and convince publishers. To learn more, please click here.


HyOnYourScript.com: I've analyzed and helped fix hundreds of screenplays. I run the respected Manhattan screenwriters workshop NYScreenwriters.org; and you can find testimonials on my HyOnYourScript.com site from clients who are produced Hollywood screenwriters, represented by agencies such as ICM, etc. There's no one better at pointing out script problems, and suggesting ways to improve a screenplay both artistically and commercially. To learn more, please click here.
If you have any other type of writing or editing need, I can probably tackle it as well. To get in touch, please email me at hy@hyreviews.com.
Hy's Other Web Sites:
Copyright © 2013 Hy Bender
Email: hy@hyreviews.com