HyReviews.com
The Most Complete & Accurate Info on NYC's Best Live Comedy Shows—
Stand-Up, Improv, Sketch, Storytelling, Variety, and More, Fully Updated Daily—
Plus Comedy Discounts, Theatre Discounts, Top Jokes, Top Videos, and More
From legendary NYC comedy site Brooklyn Vegan: Thank God for Hy Bender's religiously updated show bible Best New York Comedy (or HyReviews.com). He is literally the only person in NYC providing daily summaries of what's happening comedy-wise. It must be exhausting keeping that monster of a website alive.It is your daily comedy itinerary and it scares me how on top of his shit this guy is.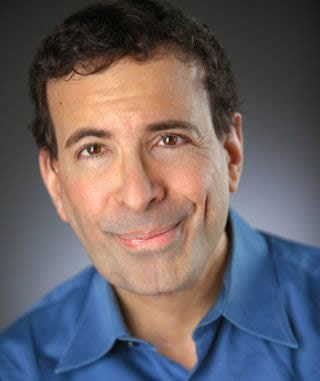 Last updated on Monday November 24th 2014
Please click to go directly to:
Tonight's Best NYC Live Comedy (updated daily)
Comedy Blog (For Subscriptions, Mobile Devices): BestNewYorkComedy.Com
Have a comedy show you want considered for listing? Simply create a Facebook page for the event—including price & lineup—make sure we're FB friends, and invite me through that page
HyReviews.com's Comedy Albums of the Month: Chris Gethard and Mark Normand
Previous HyReviews.com Comedy Videos of the Month
NYC Comedy Club Discounts—NO COVER on all Eastville & Broadway Comedy shows!
(Eastville Comedy, Greenwich Village Comedy, Broadway Comedy, Dangerfield's)
Hy's Book Proposal, Screenplay Doctoring, and Ghostwriting Services
NYC Comedy Picks for Monday 11/24/14
TV Alert: John Goodman and Aasif Mandvi are on Seth Meyers;
Seth Rogen and Amy Sedaris are on David Letterman;
Tim Allen is on Jimmy Fallon;
William Shatner is on Craig Ferguson;
Will Arnett is on Conan O'Brien (repeated from 8/11)
Irresistible comedy dynamo Christine Bullen performs a laugh-filled show about jobs found on Craigslist: My Melonbasket;
Wyatt Cenac celebrates the Second Year Anniversary of his weekly stand-up show in Brooklyn—with free pie!: Night Train
Recommendations for the best in New York City comedy tonight
(in chronological order, with top picks noted and shows over $10 marked with $) include:
[FREE] 7:00 pm to midnight: Five free hours of improvisation at The PIT downstairs lounge: Super Free Monday
[TOP PICK] [$] 7:30 pm ($20): Darrell Hammond performs a one-man show based on his memoir God, If You're Not Up There, I'm F*cked: Tales of Stand-Up, Saturday Night Live, and Other Mind-Altering Mayhem at The PIT upstairs theatre: The Darrell Hammond Project
[TOP PICK] [$] 7:45 pm, 9:30 pm, and 11:15 pm ($12 plus 2-item food/drink min.): Tonight's comics include Ryan Hamilton, Rachel Feinstein, and Joe List (hosting) at the 7:45 show; Nick Griffin, Greer Barnes, Kyle Dunnigan, and Marina Franklin (hosting) at the 9:30 show; and Dave Attell, Todd Barry, Mark Normand, Big Jay Oakerson, Zainab Johnson, and Wil Sylvince (hosting) at the 11:15 show, all performing stand-up at Comedy Cellar (117 MacDougal Street, between 3rd Street & Minetta Lane): Comedy Cellar Monday
[MEGA-TOP PICK] 8:00 pm ($5; sold out of seats, but you can probably get in if you arrive early and don't mind standing): Top improvisors Scott Adsit, Tami Sagher, Chad Carter, and Michael Delaney and Broadway & TV stars Jonathan Kaplan, Julie Sharbutt, Susan Pourfar, and Krysta Rodriguez crash improv into classic theatre scenes at UCB Chelsea for actor/director Stephen Ruddy's Gravid Water
[TOP PICK] 8:00 pm ($8 at the door or $9.47 online; includes FREE PIE by Daly Pie): Celebrating this weekly stand-up show's Second Year Anniversary are Jen Kirkman (HBO, VH1, Chelsea Lately, After Lately, Craig Ferguson, staff writer for NBC's Perfect Couples, author or I Can Barely Take Care of Myself), Michelle Buteau (FOX's Enlisted, Comedy Central, Last Comic Standing, Craig Ferguson, VH1's Best Week Ever, @midnight), Seaton Smith (FOX's Mulaney, Opie & Anthony Virus Tour), Jordan Carlos (MTV's Guy Code, Girl Code, Guy Court, HBO's Girls, Comedy Central's Broad City, VH1, Adult Swim), Emmett Montgomery, and Kenny DeForest performing at Brooklyn's Littlefield (622 Degraw Street) hosted by Wyatt Cenac (former star correspondent for The Daily Show; albums Wyatt Cenac: Comedy Person and Wyatt Cenac: Brooklyn): Night Train
[TOP PICK] 8:00 ($5): Seth Herzog (long-time staff comic for Jimmy Fallon; co-host of Nat Geo's Duck Quakes Don't Echo; 30 Rock, Comedy Central, CBS, VH1; host of Sweet) and Alison Agosti (writer for Seth Meyers) being interviewed and/or performing at UCB East hosted by the memorable Katie Kester: The Later Show
[FREE] 8:00 pm: Four improvisers form teams with comics they've never performed with before at The Creek upstairs theatre in Queens' Long Island City: The Kaleidoscope
[TOP PICK] 9:30 pm ($5): At UCB Chelsea, delightful dynamo Christine Bullen proves herself a fresh rising star in a one-woman show about her the various odd jobs one can find in NYC by answering Craigslist ads: My Melonbasket...
...and in the second half of this double-bill, AJ Patton and Timmy Wood perform duo sketch comedy as Hype Squad
9:30 pm ($5): Morgan Miller and her brother TJ Miller were slated to duo improvise tonight, but then TJ got a gig he couldn't turn down, so now Morgan's hosting a show with no rules and guests TBD at The PIT upstairs theatre: Weird Thanksgiving
9:30 pm ($5): Improv veterans Brandon Gardner, Chelsea Clarke, Phillip Jackson, and/or Steve Theiss hosting & performing in a show at UCB East with guest improvisors: Improv Nerds
[TOP PICK] [FREE] 10:00 pm: Judah Friedlander (one of the quickest minds and very finest stand-ups in comedy; 30 Rock, Meet the Parents, Along Came Polly, author of How to Beat Up Anybody), Sean Patton (one of the finest stand-ups in the country; killer sets on Jimmy Fallon and Conan O'Brien, Comedy Central Half Hour, VH1, feature film Wifed Out; co-host of Esquire Network's Best Bars in America; co-host of Comedy as a Second Language, frequent guest-host of Whiplash), Pete Lee (Comedy Central Half Hour, Last Comic Standing), Liz Miele (Conan O'Brien, Comedy Central, Damaged), Cipha Sounds (Chappelle's Show, MTV, Hot 97), Casey Balsham, Nick Mullen, and Joe Praino performing stand-up for this free weekly show at The Stand Comedy Club (239 Third Avenue & 20th Street) hosted by Aaron Berg (TV series 24 Hour Rental, documentary A Universal Language): Frantic Mondays: Judah Friedlander, Sean Patton, Pete Lee, Liz Miele, Cipha Sounds, and More
10:00 pm ($7): Improv is dominated by guys, so this is a rare treat—a dozen female improvisors "for an evening of comedy that will delight men, women, babies, and kittens," hosted by Megan Gray at The Magnet theatre: We Might Just Kiss
[FREE] 10:00 pm: A monthly stand-up show covering "UrbanAlternative comedy, with a mix of comedians calling out the absurd facets of dealing with life in the concrete jungle" at The Creek upstairs theatre in Queens' Long Island City hosted by Tiana Miller and/or Dee Marie: Gentrification
[MEGA-TOP PICK] [FREE] 11:00 pm: Some of the finest comics in the world—who aren't announced in advance, but it's usually a great lineup and often an extraordinary one—at UCB Chelsea hosted by Aparna Nancherla, Leo Allen, or someone else wonderful: Whiplash
Monday Open Mics & Jams
5:00 pm ($5): Two-hour open-mic for 20 stand-ups performing for 5 minutes each, with sign-up online here, at the Stand Up NY Comedy Club (236 West 78th Street): Stand Up NY Open Mic
[FREE] 6:00 pm: Open mic stand-up show that provides each performer whose name is pulled from a bucket 5 minutes on stage—and also allows everyone play Bingo!—at The Creek downstairs lounge in Queens' Long Island City hosted by Julia Lundy & Veronica Elizabeth: Bingo Open Mic
6:00 pm & 8:00 pm (no cover, 1 drink min. for both comics and audience members): Open mic stand-up providing 5-7 minutes per comic, with each show running 1 hour and 45 minutes. Arrive 30 minutes before the show you want to be in to get on the signup sheet. This is a fine opportunity to perform at the only comedy club in the East Village: Eastville Comedy Club Open Mic
6:00 pm ($5 plus 1 drink min.): Booked open mic stand-up providing 7 minutes per comic for this 2-hour show at Klimat Lounge (77 East 7th Street) hosted by Gregory Joseph. To get on the performance list for future shows, email Gregory at evgigglepit@gmail.com: East Village Giggle Pit
[TOP PICK] [FREE] 6:30 pm: Open-mic storytelling, with names drawn out of a bucket and 5 minutes per performer, at the Slake Bar (251 West 30th Street) hosted by Julia Wiedeman: Happy Hour Story Hour (Open-Mic Storytelling) with Julia Wiedeman
[FREE] 7:00 pm: Open-mic stand-up, with 5 minutes for each comic who reserves a spot in advance (by emailing Dan Fox at danmaxfox@gmail.com) and 3 minutes for each comic who signs up on the spot (sign-up starts at 6:45 and ends at 8:30) at Brooklyn's Muchmore's (2 Havemeyer Street) hosted by Dan Fox: Muchmore's Stand-Up Open Mic
[FREE] 7:00 pm: An open-mic stand-up show, with 10 comics each performing for 5 minutes, at Brooklyn's Colony (274 4th Avenue) hosted by Emily Winter: Sparky the Dog Open Mic
7:30 pm ($10; sign-up starts at 7:00 pm): Open mic for stand-ups, storytellers, singers, poets, actors, and more, with 5 minutes per performer and 25 slots available, at The Parkside Lounge (317 East Houston Street, off Avenue B) hosted by Nathan P., followed by a raucous afterparty with dancing & drink specials from 10:00 to midnight: Inspired Word's Open Mic Joint
[FREE] 10:30 pm: Improv veterans Brandon Gardner, Chelsea Clarke, and Phillip Jackson hosting & performing in a show at UCB East with improvisors taken from the audience...and who may include you: Improv Nerds Jam
11:00 pm ($3): Open mic stand-up, with each comic getting 5 minutes and room for 15 comics who sign up per show, at The PIT upstairs theatre hosted by Kat Toledo and/or Alan Shain: The Power Exchange
[FREE] 11:00 pm: Improv students are welcomed onto the stage at The PIT downstairs lounge for this weekly open access show hosted by Gary DeNoia & Langston Belton: Base Jam
Best Inexpensive Stand-Up, Improv, Sketch, and Storytelling
Upright Citizens Brigade Chelsea
(307 West 26th Street; 150-seater; shows free-$10; one of the most respected comedy theatres in the world)

Upright Citizens Brigade East
(153 East 3rd Street; 99-seat main theatre, bar area for open mics; shows free-$10)
The PIT
(123 East 24th Street; 99-seat upstairs theatre, 40-seat downstairs theatre; shows free-$20)
The Magnet
(254 West 29th Street; 60-seat theatre; shows $5-$10)
The Creek and the Cave
(Queens' Long Island City; 40-seat theatre upstairs, 25 downstairs; virtually all shows free)
This Theater
(154 West 29th Street; new venue that, at its best, features shows comparable to UCB & PIT; free-$12)
Best NYC Stand-Up Comedy Clubs
Comedy Cellar
(117 MacDougal Street; among the finest daily stand-up lineups in the world; 2-item min.)

The Stand
(239 Third Avenue; recent competitor to Comedy Cellar; no drink min.—support this policy!)

Carolines Comedy Club
(1626 Broadway; focuses on the world's top headliners, who perform hour-long sets; 2-drink min.)

Gotham Comedy Club
(208 West 23rd Street; headliners on weekends, specialty & lineup shows weekdays; 2-drink min.)

Eastville Comedy Club
(85 East 4th Street; strong weekend lineups; no cover using code HyReviews; 2-drink min.)

Greenwich Village Comedy Club
(99 MacDougal Street; convenient if Comedy Cellar's sold out; no cover using code HyReviews; 2-drink min.)

Comic Strip Live
(1568 Second Avenue, off 81st; Upper East Side club with typically solid lineups; 2-drink min.)

Stand Up NY
(236 West 78th Street, off Broadway; Upper West Side club with typically solid lineups; 2-drink min.)

Laughing Devil
(4738 Vernon Blvd., by #7 train; Queens LIC club, with MST3K-style movie night on Thursdays; 2-drink min.)

To view HyReviews.com NYC Comedy Picks from previous weeks, please click here.
HyReviews.com's Comedy Albums of the Month:
Chris Gethard and Mark Normand
For a good time, buy recent brilliant comedy works
My Comedy Album by Chris Gethard and Still Got It by Mark Normand
Mark Normand at Last Comic Standing
Chris Gethard's My Comedy Album: "Mother's Day"
Awkward and Depressing Holiday Moments from Chris Gethard
Chris Gethard: "I Was An Evil Baby"
Chris Gethard on The Chris Gethard Show
Chris Gethard Does The Ritz Carlton
Special Freebies & Discounts for HyReviews.com Insiders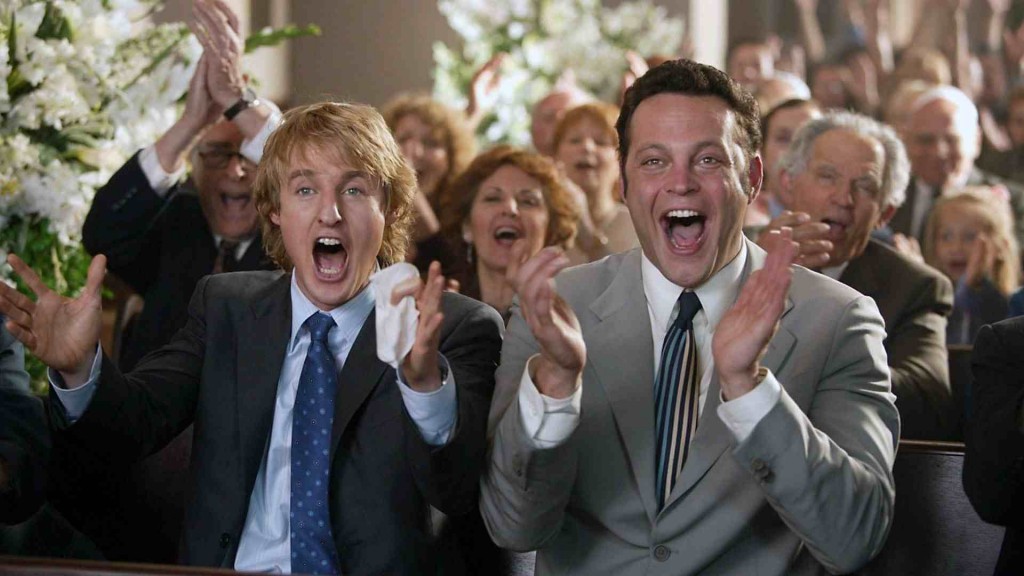 Almost all the recommendations and discounts HyReviews.com provides appear directly
on this site. However, occasionally I may feel an offer is so special that it merits extra attention.
Also, sometimes comedy clubs, theatres, and others contact me with offers that they
don't want on a searchable Web page but that they're happy to provide to my readers.

If you'd like to take advantage of such opportunities, please provide your name and email address, and once in a while you'll receive a notice directly from me about cool deals.
(Your email address will never be sold, rented, or given away to anyone else.)
Please use the subscribe box below to become a comedy/theatre Insider.
Special thanks to comedy photographers supreme Anya Garrett and Mindy Tucker for creating so many of the stellar photos that grace this site...and the sites of hundreds of NYC comics.
Please check out these New York City theatre sections of HyReviews.com:
Hy on Theatre Discounts: See Great Shows for as Little as $4
Please also check out these New York City comedy sections of HyReviews.com:
Previous HyReviews.com Videos of the Month
For a comprehensive list of links to all the sections
on this site, please see the Site Index below (or click here).
If you'd enjoy an elegant evening at an NYC comedy club
but also want to save some money, please click here.
You can get free tickets for all shows at the Eastville Comedy Club,
free tickets to most shows at the Broadway Comedy Club, and
free & 50% discount ticket offers for Dangerfield's Comedy Club.
Top NYC Comedy Venues
The following are the primary theatres hosting notable NYC comedy shows:
Upright Citizens Brigade Chelsea
The Creek and the Cave (Queens LIC)
I'm trying to keep this section super-concise,
but If a top site isn't listed that you think oughta be,
please drop me a note and I'll take a close look.
Comedy Coverage
(in alphabetical order):
Comedy Providers
(in alphabetical order):
Hy's Current Favorite Craigslist Ads
Please note: Note a word has been changed in the ads below. My comments are in boldface.
Poet/Artist/God's Wife Looking for a Literary Agent or Publisher
Date: 2010-02-04, 10:19 am EST
Reply to: kristiedono@yahoo.com
I have a wonderful poetry book, creative, wild images and a really good magical story to tell.
[You have a poetry book—um, with images and a story?]
I am looking to sell my poetry book with images and then my story to someone.

[So you have a poetry book with images...and you also have a story in an undefined form. And for some reason you need to sell the poetry before you sell the story...to "someone." That's a bit confusing, but whatever; it's not like you're claiming to be a wordsmith...]
I am God's wife, and the story is about our life together.

[Ah.]
It's got spirituality, love, tragedy, adventure, crime, violence, music, sex, a little bit of everything.

[Actually, you left out drugs.
But that's okay; at this point, drugs are heavily implied...]
I have a diary of our letters to each other, and the poems are like letters I wrote to God in a creative way.
[As opposed to the non-creative steamy porn that you actually wrote to your stud boyfriend God.]
This will be a big hit, it is a beautiful story, you won't be disappointed.

[The odds are good. God's last book was a huge bestseller.]
God is a black man on Earth and a musician. I have proof.

[It's a hip-hopera DVD titled Trapped in the Closet.
Thing is, God turned insane in 2000. (Which explains a lot...)]
This is a great story. I am also a great writer and poet and artist.

[And 100% real. You can check out Kristie's website at http://www.harttherapy.blogspot.com.]
Need Urban Ghost Writers (Metro Atlanta)
Date: 2009-11-13, 6:33PM EST
Reply to: writelikeyoufeel@yahoo.com
Looking for creative ghost writers with excellent grammar skills and ideas.
[Because that's what makes a writer great: killer grammar, and concepts.]
Male and females are encouraged to apply.
[Translation: Sorry, I don't work with hermaphrodites.]
Serious inquiries only...Please do not respond if you are not serious!
[Translation: I'm sooo tired of people making fun of me...]
Writer Wanted for Book to be Published (Hartland, WI)
Date: 2009-09-29, 1:52AM CDT
Reply to: job-tvm4r-1397614923@craigslist.org
I am writing a book and need someone who can
help me with writing my story.
I am seeking someone who is spiritual in nature
and believes that by reading this
you are the person designed to write it.
Give me a call at 262-xxx-xxxx and introduce yourself.
[Hello. I have been designed to write your book.
Thank you for fulfilling my destiny.
The days, months, and years of constantly reading
Craigslist ads in search of purpose have finally
been rewarded. I am eager to start work on
our spiritual instant classic I Was Born
to Ghostwrite Someone Else's Book.]
Writers for Wheelchair Book (San Diego—Mission Valley)
Date: 2009-09-28, 10:41AM PDT
Reply to: bouncesdtalent@gmail.com
Easy Life Inc. is looking to write a book about purchasing a new wheelchair.
We are looking for 2-3 writers to provide 200 pages of content each.
[In other words, we want a 600-page book...about buying a wheelchair.]
We want fresh ideas that relate to buying a wheelchair.
[Idea #42: Raise cash as drug mule.
Cops will never suspect crippled old coot like you.]
Please send a sample or two of your writings, your rates,
and 2-3 BRIEF topics that you would contribute to this book.
Writings will be submitted weekly for originality
and to assure you are going in the right direction.
[If you're going in the wrong direction, we'll grab
hold of your wheelchair and point you the right way.]
We want you to exhaust any and all ideas
that go into purchasing a motorized wheelchair.
[At which point the Seventh Seal will be broken,
commencing the Apocalypse.]
Once you have exhausted that
go into manual wheelchairs,
then walkers, crutches, etc.
[And after you've exhausted all hope of support,
we want to you to crawl on your belly before us.
Crawl like the worm you are.]
Previous SEO experience a plus. Local to San Diego preferred.
In the subject line: WHEELCHAIR
[Or just: END OF THE WORLD.
Either way.]
Take a look at our website at http://www.powerchairatnocost.com.
Compensation: $750 to $1,500 DOE
[Again, this ad is 100% real. If you have
fresh ideas about buying a wheelchair...]
Hy's Book and Screenplay Services
In addition to this website, I run two commercial editorial services:
HyOnYourBook.com: If you need a winning book proposal, world-class editor, or bestselling ghostwriter, hire me. I'm the author of 15 acclaimed books—including five Dummies books, The Sandman Companion, and The Complete Idiot's Guide to Thyroid Disease—that have sold hundreds of thousands of copies. I've also been published by such diverse national newspapers & magazines as The New York Times, American Film, Advertising Age, PC Magazine, Yahoo! Internet Life, Spy, and Mad Magazine. If you have a solid idea for a nonfiction book, I'm a wizard at identifying the best aspects of your book and presenting them in a compelling book proposal to attract agents and convince publishers. To learn more, please click here.


HyOnYourScript.com: I've analyzed and helped fix hundreds of screenplays. I run the respected Manhattan screenwriters workshop NYScreenwriters.org; and you can find testimonials on my HyOnYourScript.com site from clients who are produced Hollywood screenwriters, represented by agencies such as ICM, etc. There's no one better at pointing out script problems, and suggesting ways to improve a screenplay both artistically and commercially. To learn more, please click here.
If you have any other type of writing or editing need, I can probably tackle it as well. To get in touch, please email me at hy@hyreviews.com.
Hy's Other Websites:
Copyright © 2014 Hy Bender
Email: hy@hyreviews.com