HyReviews.com
The Most Complete & Accurate Info on NYC's Best Live Comedy Shows—
Stand-Up, Improv, Sketch, Storytelling, Variety, and More, Fully Updated Daily—
Plus Comedy Discounts, Theatre Discounts, Top Jokes, Top Videos, and More
From legendary NYC comedy site Brooklyn Vegan: Thank God for Hy Bender's religiously updated show bible Best New York Comedy (or HyReviews.com). He is literally the only person in NYC providing daily summaries of what's happening comedy-wise. It must be exhausting keeping that monster of a website alive…It is your daily comedy itinerary and it scares me how on top of his shit this guy is.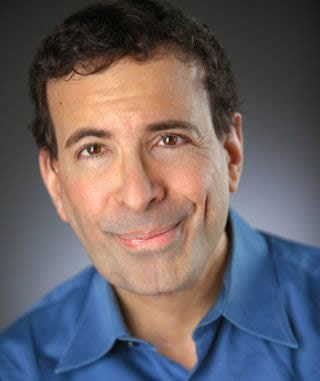 Last updated on Thursday October 30th 2014
Please click to go directly to:
Tonight's Best NYC Live Comedy (updated daily)
Comedy Blog (For Subscriptions, Mobile Devices): BestNewYorkComedy.Com
Have a comedy show you want considered for listing? Simply create a Facebook page for the event—including price & lineup—make sure we're FB friends, and invite me through that page
Red-Hot Opportunity: NBC's America's Got Talent Holds NYC Auditions on 11/8 & 11/9
HyReviews.com's Comedy Albums of the Month: Chris Gethard and Mark Normand
Previous HyReviews.com Comedy Videos of the Month
NYC Comedy Club Discounts—NO COVER on all Eastville & select Greenwich & Broadway shows!
(Eastville Comedy, Greenwich Village Comedy, Broadway Comedy, Dangerfield's)
Hy's Book Proposal, Screenplay Doctoring, and Ghostwriting Services
NYC Comedy Picks for Thursday 10/30/14
TV Alert: Zooey Deschanel is on Seth Meyers:
Brian Posehn, Steve Agee, and Aisha Tyler are on @midnight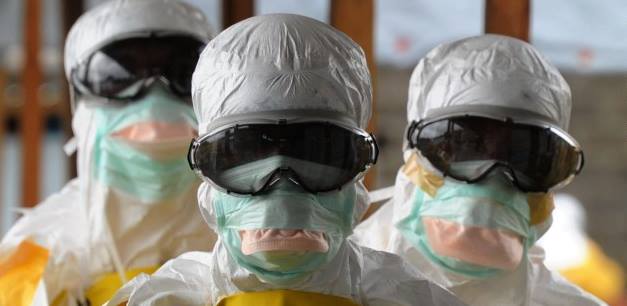 UCB East aims to scare the hell out of you all day (2:00 pm-2:00 am) at the audience interactive Fear Bazaar
Recommendations for the best in New York City comedy tonight
(in chronological order, with top picks noted and shows over $10 marked with $) include:
[META-TOP PICK] 2:00 pm, 4:00 pm, 6:00 pm, 8:00 pm, 10:00 pm, and Midnight ($5): Shannon O'Neill, Anthony Atamanuik, Connor Ratliff, and Michael Delaney promise "ALL OF YOUR FEARS ARE INSIDE OF THIS HOUSE!" for this interactive audience show the night before Halloween at the UCB East theatre: Fear Bazaar
[TOP PICK] 7:00 pm ($5): Unique comedy talent Brandon Gulya performs his witty and surreal one-man show at UCB Chelsea: Who Are You People and Why Are You Watching Me?
[$] 7:00 pm ($12): Improvisors pretend to be from 1813 England at The PIT upstairs theatre: The Austen Family Improv Players
[FREE] 7:00 pm: Animator David Huntsberger hones a long set every night this week at The Creek upstairs theatre in Queens' Long Island City: Week at the Creek: David Huntsberger
[TOP PICK] [$] 7:30 pm ($10): Eternal classic TV series The Twilight Zone presented "in ways you never imagined" at The PIT downstairs lounge: We Love TV
[TOP PICK] 7:30 pm ($20—which includes free slices of homemade ice cream cakes!): Storytellers Adam Wade (two-time Moth GrandSlam Storytelling Champion (2006 & 2009) and record-breaking 18-time StorySlam Champion; The New York Times Magazine; host of hilarious monthly storytelling extravaganzas The Adam Wade Show and Whatever Happened to the Nerds?, and cast member of The Nights of Our Lives; for a sampling of Adam's award-winning tales, please click here), Tara Clancy (THe New York Times), Selena Coppock (author of book The New Rules for Blondes, host of Connotation), and Rick Younger (The Today Show) telling tales about this month's theme I Scream: Stories of Panic and Anxiety at the Le Poisson Rouge's The Gallery (158 Bleecker Street) hosted by Robin Gelfenbien (storyteller and singer/songwriter; VH1, AMC, Sirius Radio, acclaimed one-woman show at FringeNYC) and that includes free ice cream cakes made by Robin herself: Yum's the Word
[$] 7:45, 8:00, 9:30 pm, and 11:30 pm ($14 per show, plus 2-item food/drink min.): Tonight's comics include Nick DiPaolo, Lynne Koplitz, and Dov Davidoff at the 7:45 show; Dan Soder, Greer Barnes, and Jessica Kirson at the 8:00 show; Nick Griffin, Greer Barnes, Rachel Feinstein, Jessica Kirson, and Marina Franklin (hosting) at the 9:30 show; and Dave Attell, Zainab Johnson, and Joe List (hosting) at the 11:30 show, with three of the shows at Comedy Cellar (117 MacDougal Street, between 3rd Street & Minetta Lane) and the 8:00 pm show at Village Underground (130 West 3rd Street, off Sixth Avenue): Comedy Cellar Thursday
[TOP PICK] 8:00 pm ($15; no min.): Judah Friedlander (one of the quickest minds and very finest stand-ups in comedy; 30 Rock, Meet the Parents, Along Came Polly, author of How to Beat Up Anybody), Nick DiPaolo (star stand-up, with numerous appearances on David Letterman, Jay Leno, Louie; Emmy-nominated comedy writer, talk show host), Gary Gulman (David Letterman, Jay Leno, Last Comic Standing, Tourgasm, Comedy Central hour-long special), Dan Soder (smart, edgy rising star; Conan O'Brien, Comedy Central Half Hour, Inside Amy Schumer, MTV's Guy Code and Guy Court, VH1), and Derek Gaines performing stand-up at The Stand Comedy Club (239 Third Avenue & 20th Street): Judah Friedlander, Nick DiPaolo, Gary Gulman, Dan Soder, and More
[TOP PICK] 8:00 pm ($5): Jon Glaser (star of Adult Swim's Delocated; long-time writer/performer for Conan O'Brien), Brett Davis (host of The Tuesday Special, co-host of The Macaulay Culkin Show), Matteo Lane (Comedy Central), and Sally Burtnik performing at this show for stand-up plus sketch at Brooklyn's Splitty (415 Myrtle Avenue) hosted by Larry Murphy (brilliant voiceover actor for FOX's Bob's Burgers, Comedy Central's Ugly Americans, Adult Swim's Assy McGee and Home Movies, and numerous other shows) and/or Greg Johnson (Sirius XM): Myrtle Comedy
[TOP PICK] 8:00 pm-Midnight ($10 for the entire evening): The Magnet house improv groups Hello Laser and The Boss performing improv for an hour, followed at 9:00 pm by The Senses (improv focused on the stimulation and deprivation of taste, touch, smell, sight, and sound), at 10:00 pm by veteran improvisors making up scenes based on improvised monologues from storyteller Mark Gagliardi at The Armando Diaz Experience, and finally at 11:00 by improv competition Inspirado (like UCBT's Cage Match, but with a game-like challenge component): The Magnet's Night Out
[FREE] 8:00 pm: Celebrating the Third Year Anniversary of this live-on-stage talk show are The Lucas Brothers (Jimmy Fallon, 22 Jump Street, FOX's Lucas Bros Moving Company, Arrested Development), Joe Garden (Editor of The Onion), Jason Saenz (Comedy Central, sketch group Onassis, co-host of Late Night Trash), and Josh Gondelman (HBO's Last Week Tonight), being interviewed at Brooklyn's Littlefield (622 Degraw Street): Running Late With Scott Rogowsky
8:00 pm ($10): Amy Marcs performs a one-woman show about her experiences with breast cancer at The PIT upstairs theatre: Nice T!Ts
8:00 pm ($5): At UCB Chelsea, Joanna Bradley demonstrates she's a fine performer who needs to work with a tough editor, as her material doesn't come across as funny so much as harsh and angry—which doesn't do justice to her genuine acting and comedic talent. Here's hoping she learns lessons from this one-woman show: I Am Very Important People...
...and in the second half of this double-bill, "Six months ago, Karin and Glenn started emailing each other every time they cried. Then they wrote a comedy show about feelings. To test the theory of 'Tragedy Plus Time Equals Comedy,' Karin and Glenn will perform some sketches, dance a little bit, and then tell you some very personal stories that they shouldn't be talking about in front of this many people," directed by Stone Cold Fox's Leslie Meisel & Brandon Gulya: This Is Going to Hurt
[FREE] 8:00 pm: Comics dress up as characters, featuring David Carl (Point Break Live, Gary Busey's One Man Hamlet), Maria Heinegg, Chris Calogero, and Brittany Sherrod performing at Poco Restaurant & Bar (33 Avenue B at 3rd Street) produced by Jawann Carmona, Sooyah Jun, Cassidy Kirch, and Zardon Richardson: FTH Comedy
[FREE] 8:00 pm: Half a dozen NYC stand-ups performing at The Creek's upstairs theatre in Queens' Long Island City: Creek Cave Live
[TOP PICK] [$] [DISCOUNTED] 9:00 pm (FREE TICKETS if you reserve in advance by calling (212) 260-2445 and mention HyReviews.com, but there's still a 2-drink min. per person): Judah Friedlander (one of the quickest minds and very finest stand-ups in comedy; 30 Rock, Meet the Parents, Along Came Polly, author of How to Beat Up Anybody), Todd Barry (David Letterman, Conan O'Brien, Comedy Central Presents, FX's Louie, HBO's Flight of the Conchords and Bored to Death, Adult Swim, co-star of feature film The Wrestler, star of delightful documentary The Crowd Work Tour), and more performing at the only comedy club in the East Village: Eastville Comedy Club
9:00 pm ($5): Improvisors make up new episodes of a TV classic at The PIT downstairs lounge: Saved by the Bell: The Lost Episodes
[FREE] 9:00 pm: Aaron Glaser (Jimmy Fallon, Wolf of Wall Street; host of Midnight Stand-Up), Aaron Kominos-Smith (MTV), Kat Higgins, Carolina Hidalgo, and Brian Jian performing long stand-up sets at Jimmy's No. 43 back room (43 East 7th Street) hosted by Ben Asher: Nasal Vice Stand-Up
[MEGA-TOP PICK] 9:30 pm ($5): Genius comics Scott Adsit (cast member of 30 Rock, and co-writer/director/producer & cast member of Adult Swim's awesome & Emmy-winning Moral Orel) teams up with fellow 30 Rock actor John Lutz (staff writer for Seth Meyers; previously cast member of 30 Rock, and six years as staff writer for Saturday Night Live) to form a super-smart and hilarious star improv duo that's become one of the very best attractions at UCB Chelsea and should not be missed: John & Scott
[$] 9:30 pm ($12): Jenn Dodd becomes an assortment of extreme characters in this production that pretends Jenn's neglected to appear for her own one-woman show at The PIT upstairs theatre: No Show: A One-Woman Show
[TOP PICK] [FREE] 10:00 pm: NYC's fearless heavy metal version of a sketch troupe & winner of the 2010 ECNY Award celebrate a very dark Halloween at The Creek upstairs theatre in Queens' Long Island City: Murderfist Halloween
[TOP PICK] 11:00 pm ($5): Improv group My Privacy secured the spotlight last week, crushing improv duo Play by Play with an audience vote of 108-38. Tonight My Privacy goes up against a group even scarier than the NSA, Lloyd team Witch, competing for your laughs and votes at UCB Chelsea in the raucous Cage Match
11:00 pm ($10): Michelle Francesca Thomas performs scripted movie lines and Eamonn Giblin, who hasn't seen the movies, improvises reactions at The PIT downstairs lounge: Venkman and Those Other People
Thursday Open Mics & Jams
5:00 pm ($5): Two-hour open-mic for 20 stand-ups performing for 5 minutes each, with sign-up online here, at the Stand Up NY Comedy Club (236 West 78th Street): Stand Up NY Open Mic
[FREE] 5:30 pm: Open-mic stand-up, with 3 minutes per comic (unless not many folks show up, in which case there'll be more time), with names drawn out of a bucket at UCB East in the bar area ("Hot Chicks Room") hosted by Sarah Tollemache and/or Paul Oddo: Thursday Night Open Mic Stand-Up
[TOP PICK] [ALMOST FREE] 6:00 pm ($1): Joe Galan hosts a clowning workshop & open stage: "Clowns have only one true directive: To play! This is part workshop, part playground where we will use exercises geared towards exploring new voices, bodies and games. Either show off a piece in progress or jump onstage blind and ready to follow your sense of fun. Whether you're interested in learning more about clown technique and physical comedy or just overcoming coulrophobia, this jam is a fun and safe environment to explore your onstage instincts" at The PIT upstairs theatre: No Make-Up: A Clown Jam
[FREE] 6:00 pm: Open-mic stand-up with comics' names drawn from a bucket and each chosen receiving 2 minutes—and if that goes well, maybe a hug (but not actual puppies)—at The Creek's upstairs theatre in Queens' Long Island City hosted by Ross Parsons & Trey Galyon: Free Puppies
6:00 pm (no cover, 1 drink min. for both comics and audience members): Open mic stand-up providing 5-7 minutes per comic, running 2 1/2 hours. Arrive 30 minutes before the show to get on the signup sheet. This is a fine opportunity to perform at the only comedy club in the East Village: Eastville Comedy Club Open Mic
[FREE] 7:00 pm: Weekly open mic that provides 5 minutes for each audience member whose name is pulled out of a bucket to perform a true story, sketch, or characters at Brooklyn's Over the Eight (594 Union Ave) hosted by JiJi Lee: Split Personality Open Mic Storytelling & Sketch
7:00 pm ($2, which includes a free beer or water): Open mic stand-up providing a whopping 10 minutes per comic. Email PhoningItInMic@gmail.com with subject line Phoning Thursday to sign up; or take a chance at lottery sign-up live between 6:45 and 7:45 at Brit Pack Studios (153 Lafayette Street, 3rd Floor) hosted by Ian Fidance: Comics Phoning It In
[FREE] 7:00 pm: In this free Magnet show, audience members (signing in at 6:00) can join in with improv group The Boss to make up scenes on the spot: Magnet Mixer
9:30 pm (free for audience members, $5 or 1 drink min. for stand-ups wanting to perform): Open mic stand-up providing 7 minutes per comic (and a free recording of your set!), with order determined raffle-style. Sign up by emailing info@oldmanhustle.com or calling (212) 253-7747, or just walk in and supply your name, to perform at the Old Man Hustle Bar (39 Essex Street) hosted by Solomon Chehebar: Peep Show Comedy Open Mic
[FREE] 11:00 pm: An open-mic show that's first come, first serve, with each comic getting 3-5 minutes on stage at The Creek downstairs lounge in Queens' Long Island City hosted by Josh Alba: Mic and Cheese
[FREE] 11:00 pm: An open stage for indie improv groups—and if you're not in a group, that's also fine, you'll simply be added to one—at The PIT upstairs theatre hosted by Darcy Burke & Donna Lobello: New Team Lunacy
Best Inexpensive Stand-Up, Improv, Sketch, and Storytelling
Upright Citizens Brigade Chelsea
(307 West 26th Street; 150-seater; shows free-$10; one of the most respected comedy theatres in the world)

Upright Citizens Brigade East
(153 East 3rd Street; 99-seat main theatre, bar area for open mics; shows free-$10)
The PIT
(123 East 24th Street; 99-seat upstairs theatre, 40-seat downstairs theatre; shows free-$20)
The Magnet
(254 West 29th Street; 60-seat theatre; shows $5-$10)
The Creek and the Cave
(Queens' Long Island City; 40-seat theatre upstairs, 25 downstairs; virtually all shows free)
This Theater
(154 West 29th Street; new venue that, at its best, features shows comparable to UCB & PIT; free-$12)
Best NYC Stand-Up Comedy Clubs
Comedy Cellar
(117 MacDougal Street; among the finest daily stand-up lineups in the world; 2-item min.)

The Stand
(239 Third Avenue; recent competitor to Comedy Cellar; no drink min.—support this policy!)

Carolines Comedy Club
(1626 Broadway; focuses on the world's top headliners, who perform hour-long sets; 2-drink min.)

Gotham Comedy Club
(208 West 23rd Street; headliners on weekends, specialty & lineup shows weekdays; 2-drink min.)

Eastville Comedy Club
(85 East 4th Street; strong weekend lineups; no cover using code HyReviews; 2-drink min.)

Greenwich Village Comedy Club
(99 MacDougal Street; convenient if Comedy Cellar's sold out; no cover using code HyReviews; 2-drink min.)

Comic Strip Live
(1568 Second Avenue, off 81st; Upper East Side club with typically solid lineups; 2-drink min.)

Stand Up NY
(236 West 78th Street, off Broadway; Upper West Side club with typically solid lineups; 2-drink min.)

Laughing Devil
(4738 Vernon Blvd., by #7 train; Queens LIC club, with MST3K-style movie night on Thursdays; 2-drink min.)

To view HyReviews.com NYC Comedy Picks from previous weeks, please click here.
NYC Auditions for America's Got Talent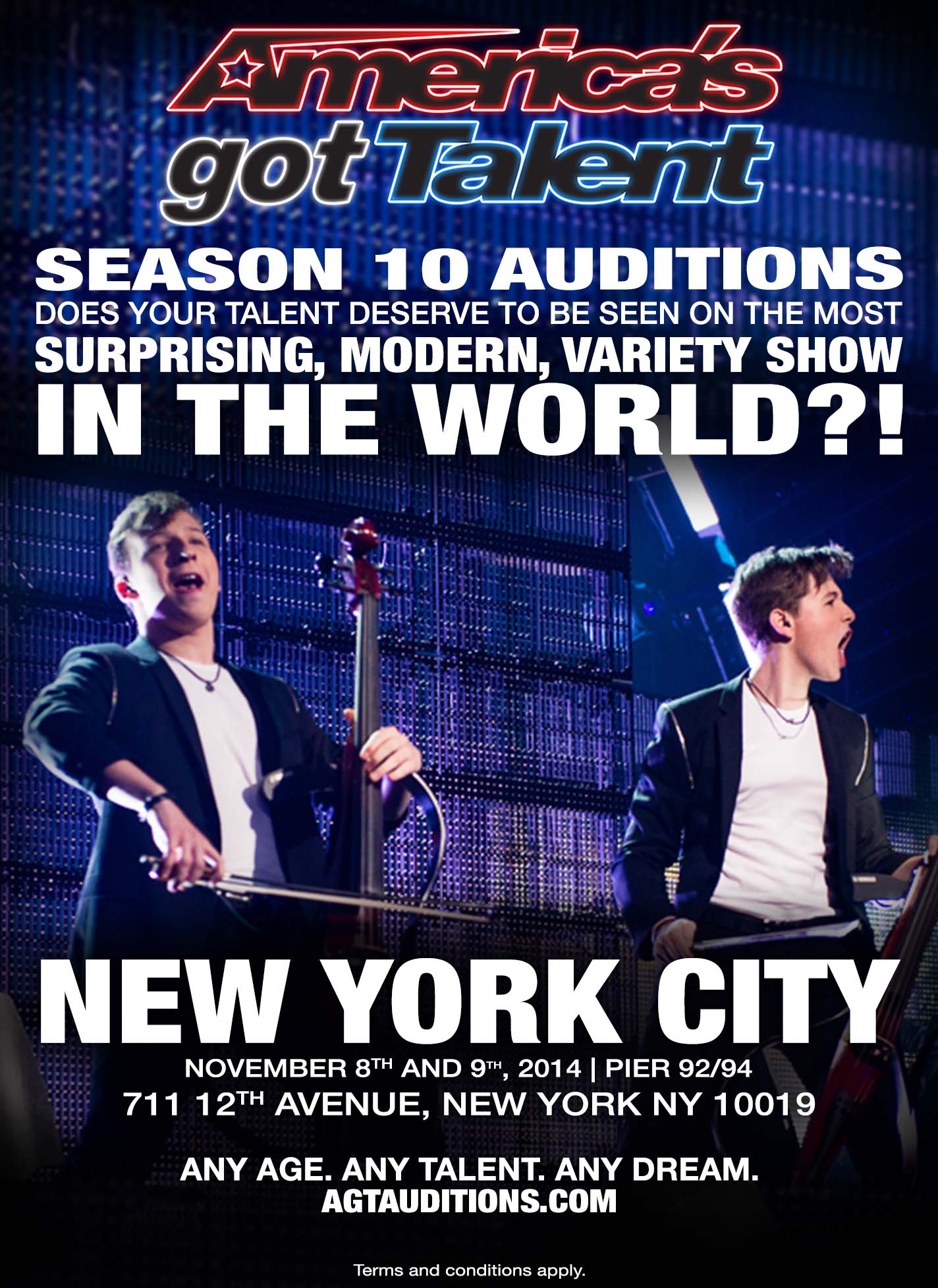 On Saturday November 8th & Sunday November 9th, from 8:00 am to 7:00 pm on Pier 94 (711 12th Avenue), NBC's America's Got Talent will audition hundreds of comics and other performers in NYC. Last year this show propelled wonderful stand-up Taylor Williamson to international fame—and within a hair of winning $1 million (Taylor came in second...). This is an opportunity worth pursuing. For further details, please click here. To sign up for a live audition, please click here and click the photo of the NYC skyline. (Alternatively, if you'd prefer to just submit a 2-3 minute video, please click here.)

HyReviews.com's Comedy Albums of the Month:
Chris Gethard and Mark Normand
For a good time, buy recent brilliant comedy works
My Comedy Album by Chris Gethard and Still Got It by Mark Normand
Mark Normand at Last Comic Standing
Chris Gethard's My Comedy Album: "Mother's Day"
Awkward and Depressing Holiday Moments from Chris Gethard
Chris Gethard: "I Was An Evil Baby"
Chris Gethard on The Chris Gethard Show
Chris Gethard Does The Ritz Carlton
Special Freebies & Discounts for HyReviews.com Insiders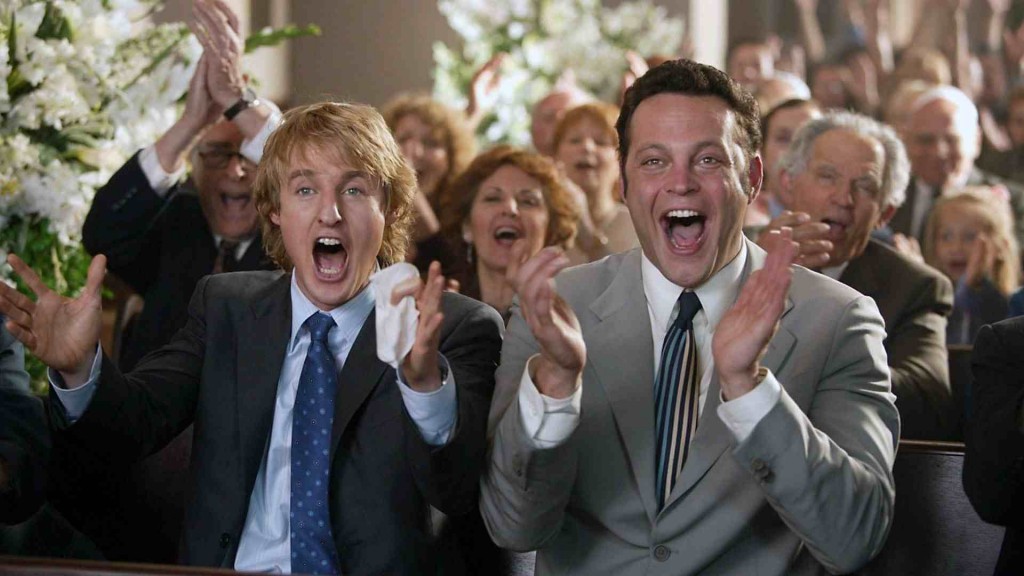 Almost all the recommendations and discounts HyReviews.com provides appear directly
on this site. However, occasionally I may feel an offer is so special that it merits extra attention.
Also, sometimes comedy clubs, theatres, and others contact me with offers that they
don't want on a searchable Web page but that they're happy to provide to my readers.

If you'd like to take advantage of such opportunities, please provide your name and email address, and once in a while you'll receive a notice directly from me about cool deals.
(Your email address will never be sold, rented, or given away to anyone else.)
Please use the subscribe box below to become a comedy/theatre Insider.
Special thanks to comedy photographers supreme Anya Garrett and Mindy Tucker for creating so many of the stellar photos that grace this site...and the sites of hundreds of NYC comics.
Please check out these New York City theatre sections of HyReviews.com:
Hy on Theatre Discounts: See Great Shows for as Little as $4
Please also check out these New York City comedy sections of HyReviews.com:
Previous HyReviews.com Videos of the Month
For a comprehensive list of links to all the sections
on this site, please see the Site Index below (or click here).
If you'd enjoy an elegant evening at an NYC comedy club
but also want to save some money, please click here.
You can get free tickets for all shows at the Eastville Comedy Club,
free tickets to most shows at the Broadway Comedy Club, and
free & 50% discount ticket offers for Dangerfield's Comedy Club.
Top NYC Comedy Venues
The following are the primary theatres hosting notable NYC comedy shows:
Upright Citizens Brigade Chelsea
The Creek and the Cave (Queens LIC)
I'm trying to keep this section super-concise,
but If a top site isn't listed that you think oughta be,
please drop me a note and I'll take a close look.
Comedy Coverage
(in alphabetical order):
Comedy Providers
(in alphabetical order):
Hy's Current Favorite Craigslist Ads
Please note: Note a word has been changed in the ads below. My comments are in boldface.
Poet/Artist/God's Wife Looking for a Literary Agent or Publisher
Date: 2010-02-04, 10:19 am EST
Reply to: kristiedono@yahoo.com
I have a wonderful poetry book, creative, wild images and a really good magical story to tell.
[You have a poetry book—um, with images and a story?]
I am looking to sell my poetry book with images and then my story to someone.

[So you have a poetry book with images...and you also have a story in an undefined form. And for some reason you need to sell the poetry before you sell the story...to "someone." That's a bit confusing, but whatever; it's not like you're claiming to be a wordsmith...]
I am God's wife, and the story is about our life together.

[Ah.]
It's got spirituality, love, tragedy, adventure, crime, violence, music, sex, a little bit of everything.

[Actually, you left out drugs.
But that's okay; at this point, drugs are heavily implied...]
I have a diary of our letters to each other, and the poems are like letters I wrote to God in a creative way.
[As opposed to the non-creative steamy porn that you actually wrote to your stud boyfriend God.]
This will be a big hit, it is a beautiful story, you won't be disappointed.

[The odds are good. God's last book was a huge bestseller.]
God is a black man on Earth and a musician. I have proof.

[It's a hip-hopera DVD titled Trapped in the Closet.
Thing is, God turned insane in 2000. (Which explains a lot...)]
This is a great story. I am also a great writer and poet and artist.

[And 100% real. You can check out Kristie's website at http://www.harttherapy.blogspot.com.]
Need Urban Ghost Writers (Metro Atlanta)
Date: 2009-11-13, 6:33PM EST
Reply to: writelikeyoufeel@yahoo.com
Looking for creative ghost writers with excellent grammar skills and ideas.
[Because that's what makes a writer great: killer grammar, and concepts.]
Male and females are encouraged to apply.
[Translation: Sorry, I don't work with hermaphrodites.]
Serious inquiries only...Please do not respond if you are not serious!
[Translation: I'm sooo tired of people making fun of me...]
Writer Wanted for Book to be Published (Hartland, WI)
Date: 2009-09-29, 1:52AM CDT
Reply to: job-tvm4r-1397614923@craigslist.org
I am writing a book and need someone who can
help me with writing my story.
I am seeking someone who is spiritual in nature
and believes that by reading this
you are the person designed to write it.
Give me a call at 262-xxx-xxxx and introduce yourself.
[Hello. I have been designed to write your book.
Thank you for fulfilling my destiny.
The days, months, and years of constantly reading
Craigslist ads in search of purpose have finally
been rewarded. I am eager to start work on
our spiritual instant classic I Was Born
to Ghostwrite Someone Else's Book.]
Writers for Wheelchair Book (San Diego—Mission Valley)
Date: 2009-09-28, 10:41AM PDT
Reply to: bouncesdtalent@gmail.com
Easy Life Inc. is looking to write a book about purchasing a new wheelchair.
We are looking for 2-3 writers to provide 200 pages of content each.
[In other words, we want a 600-page book...about buying a wheelchair.]
We want fresh ideas that relate to buying a wheelchair.
[Idea #42: Raise cash as drug mule.
Cops will never suspect crippled old coot like you.]
Please send a sample or two of your writings, your rates,
and 2-3 BRIEF topics that you would contribute to this book.
Writings will be submitted weekly for originality
and to assure you are going in the right direction.
[If you're going in the wrong direction, we'll grab
hold of your wheelchair and point you the right way.]
We want you to exhaust any and all ideas
that go into purchasing a motorized wheelchair.
[At which point the Seventh Seal will be broken,
commencing the Apocalypse.]
Once you have exhausted that
go into manual wheelchairs,
then walkers, crutches, etc.
[And after you've exhausted all hope of support,
we want to you to crawl on your belly before us.
Crawl like the worm you are.]
Previous SEO experience a plus. Local to San Diego preferred.
In the subject line: WHEELCHAIR
[Or just: END OF THE WORLD.
Either way.]
Take a look at our website at http://www.powerchairatnocost.com.
Compensation: $750 to $1,500 DOE
[Again, this ad is 100% real. If you have
fresh ideas about buying a wheelchair...]
Hy's Book and Screenplay Services
In addition to this website, I run two commercial editorial services:
HyOnYourBook.com: If you need a winning book proposal, world-class editor, or bestselling ghostwriter, hire me. I'm the author of 15 acclaimed books—including five Dummies books, The Sandman Companion, and The Complete Idiot's Guide to Thyroid Disease—that have sold hundreds of thousands of copies. I've also been published by such diverse national newspapers & magazines as The New York Times, American Film, Advertising Age, PC Magazine, Yahoo! Internet Life, Spy, and Mad Magazine. If you have a solid idea for a nonfiction book, I'm a wizard at identifying the best aspects of your book and presenting them in a compelling book proposal to attract agents and convince publishers. To learn more, please click here.


HyOnYourScript.com: I've analyzed and helped fix hundreds of screenplays. I run the respected Manhattan screenwriters workshop NYScreenwriters.org; and you can find testimonials on my HyOnYourScript.com site from clients who are produced Hollywood screenwriters, represented by agencies such as ICM, etc. There's no one better at pointing out script problems, and suggesting ways to improve a screenplay both artistically and commercially. To learn more, please click here.
If you have any other type of writing or editing need, I can probably tackle it as well. To get in touch, please email me at hy@hyreviews.com.
Hy's Other Websites:
Copyright © 2014 Hy Bender
Email: hy@hyreviews.com