Marta Reiman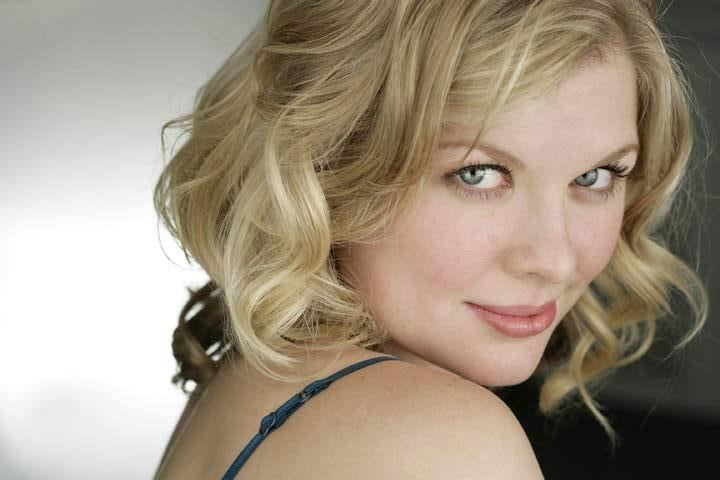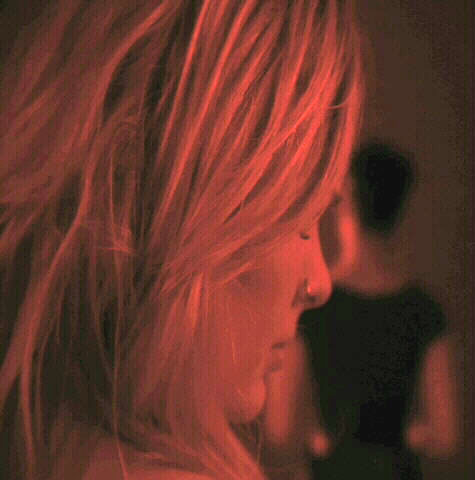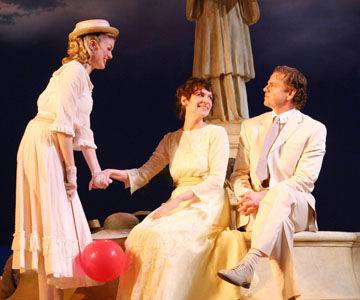 Marta Reiman with Amanda Plummer and Marc Kudisch (left)
and Amanda Plummer and Kevin Anderson (right)
in the acclaimed 2006 and 2007 productions of Summer and Smoke
Please click to watch...
Marta's April 2010 Starring Role in Cat On a Hot Tin Roof
"Reiman has her work cut out for her as she tackles Williams' rich dialogue...It's a bravura performance."
—Lancasteronline.com on the 2010 revival of Cat on a Hot Tin Roof
"(Reiman is) a physical comedy wonder."
—nytheatre.com on Reiman's performance in the award-winning 2008 NYC comedy Box Office Poison
"Marta Reiman is devastating as Alice Maitland...
She and Hardcastle blend as perfectly as cream and coffee; she, ferocious, full of love and distress and anger and strength; he, confused, then hurt, then angry, then certain. They support each other, and from the audience it's possible to feel the strength flowing between them."
—New Times on Reiman's co-starring role in the 2009 David Mamet adaptation of The Voysey Inheritance
"Be wowed by the sudden decomposition of actress Marta Reiman when her character has her heart broken. Marvelous."
—New Times on the 2009 world premiere of the play Dangerous
"Sunny, sweet Nellie (Marta Reiman)...the acting is so exquisite that Williams' irreconcilable conflict between spirit and flesh has rarely been so moving."
—Variety on the 2006 production of Summer and Smoke
"Every character is drawn with sympathy and an awareness of Williams' vision of human existence."
—Ben Brantley in The New York Times on the 2006 production of Summer and Smoke
"Marta Reiman's good-natured Nellie (is) excellent...a colorful interpretation."
—Backstage on the 2006 production of Summer and Smoke
"Marta Reiman excels as Nellie Ewell."
—The Hartford Courant on the 2006 production of Summer and Smoke
"Beautiful Marta Reiman is sexy and perfect in the role of Mae West."
—Playwright Mario Fratti (Tony award winner for his musical Nine)
on Courting Mae West, via America Oggi
Marta Reiman has already portrayed on NYC stages three of the most influential and sexy women of the twentieth century: Marilyn Monroe (in Blonde), Mae West (in Courting Mae West), and Zelda Fitzgerald (in The Jazz Age).
I had the good fortune of catching Marta in the latter role, for a workshop production written by theatre veteran Allan Knee (whose previous credits include the book for the Broadway musical Little Women, and the original story that was the basis of the acclaimed feature film Finding Neverland). Knee's The Jazz Age focuses on the friendship of literary giants Ernest Hemingway and F. Scott Fitzgerald, but Marta's brilliant performance made the show just as much about Fitzgerald's flapper wife. As I wrote in my review,
Zelda is an especially difficult role, because it requires an actress to be irresistibly sexy and charming—while simultaneously hinting at a dark side tinged with madness. It would be easy to go over the top with this character and turn her into a cartoon; but Reiman consistently exhibits subtlety and sensitivity, giving us a Zelda who's beautiful, tragic, and breathtaking.
Marta is also breathtaking off-stage, perpetually exhibiting both grace and graciousness, and a lovely down-to-earth quality she undoubtedly picked up from her childhood in Tulsa, Oklahoma.
Beyond her gorgeous looks, Marta brings to the table an exceptionally sharp mind; a thoughtful, focused approach to making nuanced character choices; and a rich range of emotions she doesn't hesitate to tap into when a scene calls for it.
Marta's performances over the past few years have included broad comedy on stage in the 2008 New York International Fringe Festival hit The Fabulous Kane Sisters in Box Office Poison. The show enjoyed sell-out crowds at the Cherry Lane Theatre, garnered raves from Backstage and the Village Voice, won a FringeNYC Overall Excellence Award, and enjoyed an extended run at the Barrow Street Theatre.
In 2009 Marta starred in the world premieres of the David Mamet adaptation of The Voysey Inheritance and Michael McKeever's play Dangerous.
And in 2010 Marta starred in a revival of Cat on a Hot Tin Roof.
Marta Reiman is the complete package. If you're seeking a great leading actress for stage or screen, Marta deserves your consideration.
Marta's resume appears below. Her email address is martatulsa@aol.com. She can also be reached through Henry Downey Talent Management at (212) 459-4545 and Dulcina Eisen Associates at (212) 355-6617.
Click here for the home page
Copyright © 2010 Hy Bender
Email: hy@hyreviews.com