HyReviews.com
The Most Complete & Accurate Info on NYC's Best Live Comedy Shows—
Stand-Up, Improv, Sketch, Storytelling, Variety, and More, Fully Updated Daily—
Plus Comedy Discounts, Theatre Discounts, Top Jokes, Top Videos, and More
From legendary NYC comedy site Brooklyn Vegan: Thank God for Hy Benderís religiously updated show bible Best New York Comedy (or HyReviews.com). He is literally the only person in NYC providing daily summaries of whatís happening comedy-wise. It must be exhausting keeping that monster of a website aliveÖIt is your daily comedy itinerary and it scares me how on top of his shit this guy is.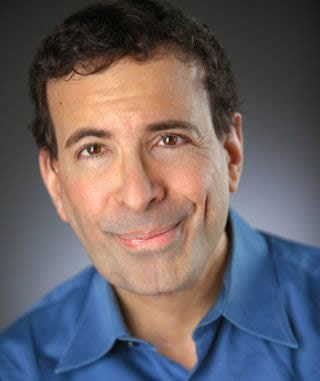 Last updated on Friday October 24th 2014
Please click to go directly to:
Tonight's Best NYC Live Comedy (updated daily)
Comedy Blog (For Subscriptions, Mobile Devices): BestNewYorkComedy.Com
Have a comedy show you want considered for listing? Simply create a Facebook page for the event—including price & lineup—make sure we're FB friends, and invite me through that page
HyReviews.com's Comedy Albums of the Month: Chris Gethard and Mark Normand
Red-Hot Shows: Free Panel on The Art of Teaching & Learning Comedy on 10/26
Previous HyReviews.com Comedy Videos of the Month
NYC Comedy Club Discounts—NO COVER on all Eastville & select Greenwich & Broadway shows!
(Eastville Comedy, Greenwich Village Comedy, Broadway Comedy, Dangerfield's)
Hy's Book Proposal, Screenplay Doctoring, and Ghostwriting Services
NYC Comedy Picks for Friday 10/24/14
TV Alert: Tenacious D is on Craig Ferguson;
Jerry Seinfeld is on David Letterman (repeated from 9/25);
Sarah Silverman and John Mulaney
are on Seth Meyers (repeated from 10/2)
Every take on The Count imaginable at The Magnet's Dracula: Entirely From Memory

Recommendations for the best in New York City comedy tonight
(in chronological order, with top picks noted and shows over $10 marked with $) include:
[TOP PICK] [$] [DISCOUNTED] 7:00 pm & 9:00 pm & 11:00 pm (FREE TICKETS if you reserve in advance by calling (212) 260-2445 and mention HyReviews.com, but there's still a 2-drink min. per person): Ted Alexandro (one of the very finest stand- ups in the country; David Letterman, Conan O'Brien, Jimmy Kimmel, two Comedy Central Presents half-hour specials; comedy album I Did It; frequently opens for Louis C.K.), Christian Finnegan (Conan O'Brien, co-star of TBS' Are We There Yet?; three Comedy Central specials; MSNBC, VH1's Best Week Ever, Chappelle's Show, The Today Show), Aaron Berg (TV series 24 Hour Rental, documentary A Universal Language), Jordan Rock, and more performing at the only comedy club in the East Village: Eastville Comedy Club
7:00 pm ($5): Chris Roberti performs a one-man show directed by Jodi Lennon at The PIT downstairs lounge: A Cult of Relentless Positivity
[$] 7:00 pm ($12): An improvised Halloween feast in the Great Hall of Hogwarts "jam-packed with magical adventure" at The PIT upstairs theatre: Harry Potter and the Improv Spooktacular
[$] 7:00 pm, 8:00 pm, 8:45 pm, 10:30 pm, and 12:15 am ($20-$24 per show, plus 2-item food/drink min.): No notable headliners tonight, but the usual solid stand-ups, with all shows at Comedy Cellar (117 MacDougal Street, between 3rd Street & Minetta Lane) except for the 8:00 pm show at Village Underground (130 West 3rd Street, off Sixth Avenue): Comedy Cellar Friday
7:00 pm ($7): "It's important to stay informed. That's why we bring you all the news that happened this month, at the end of this month. Just your average news show, keeping you up to date with your world one month at a time" at The Magnet written & performed by Jarret Berenstein: Current Events
[TOP PICK] 7:30 pm ($10): At UCB Chelsea, a one-man show from Christian Capozzoli: Nutso Facto...
...and in the second half of this double-bill is one of the finest sketch groups in the country. Its writers include stellar comics Silvija Ozols and Brandon Gulya (Brandon also directed this show); and its cast is superb: Brandon Scott Jones, Leslie Meisel, John Murray, Molly Lloyd, Connor Ratliff, and Johnathan Fernandez. (If you're in show biz, hire them.) This new collection of sketches revolves around the mass shopping experience: Stone Cold Fox Goes to the Mall
[TOP PICK] 7:30 pm ($10): Improv group Bucky makes up one long scene in the same location (a winning form that's helped such teams as Death by Roo Roo win a whole lot of Cage Match victories)—and, when SNL is on break, sometimes includes star Sasheer Zamata—at the UCB East theatre: Bucky: Here and Now
[$] 7:30 pm & 10:00 pm ($38.25 & 2-drink min.): One of the cast members of the seminal In Living Color headlining tonight through Sunday at the Carolines Comedy Club: Tommy Davidson
[TOP PICK] 8:00 pm ($10 at the door or $12.75 online): Larry Murphy (brilliant voiceover actor for FOX's Bob's Burgers, Comedy Central's Ugly Americans, Adult Swim's Assy McGee and Home Movies, and numerous other shows; co-host of Myrtle Comedy), and musical guests Corn Mo, Shonali Bhowmik, and The Forgiveness, all performing at Brooklyn's Union Hall for a show hosted by Greg Barris: Heart of Darkness
8:00 pm ($10): Two PIT upstairs theatre improv groups making up a musical on the spot: Vern and Royals
[FREE] 8:00 pm: NYC stand-ups performing at The Creek upstairs theatre in Queens' Long Island City hosted by Peggy O'Leary: Creek Cave Live
[TOP PICK] 8:30 pm ($10): Before this Magnet show, audience members may anonymously submit written confessions, secrets, rants, advice and opinions which will be used onstage by the improvisors—who include such talents as Laura Grey (stellar old-time radio style theatrical podcast Horrorgasm, improv troupe Salmon Diane, sketch/improv duo Klepper & Grey): The Friday Night Sh*w
[TOP PICK] [FREE] 9:00 pm: Aparna Nancherla (delightfully wry, lightning-quick, and razor-sharp rising star; Conan O'Brien, Last Comic Standing, @midnight, former writer/performer for FX's Totally Biased), Jon Fisch (David Letterman, Comedy Central, Last Comic Standing, VH1), Sabrina Jalees (delightful dynamo stand-up; Comedy Central's Adam Devine's House Party, Last Comic Standing, VH1's Best Week Ever, MTVís Failosophy, webseries How Many Questions), Alex Koll (Conan O'Brien, Comedy Central), Josh Gondelman (HBO's Last Week Tonight), and Dustin Wesley performing stand-up at this free weekly show at Brooklyn's The Cobra Club (6 Wyckoff Avenue) hosted by Erik Bergstrom, Ben Kronberg, and/or John F. O'Donnell: Live From Outer Space
[TOP PICK] 9:00 pm ($10): Cipha Sounds (Hot 97, Chappelle's Show) thought it would be cool if a hip-hop star told tales and then improvisors made up scenes based on them. This monthly show is the result, with a "secret" music celebrity "mesmerizing the crowd with amazing stories and linguistic darts to spark the creativity of some of the best improvisers in NYC," the latter being Anthony Atamanuik, Neil Casey, Natasha Rothwell, Brandon Gardner, Lydia Hensler, Christian Capozzoli, Abra Tabak, and/or Shaun Diston at the UCB East theatre: Take It Personal: The Hip-Hip Improv Show
[TOP PICK] 9:30 pm ($5): In this unique variety show, "a bunch of daring comics get ballsy as each does something on stage he or she has never done but has always wanted to" at The PIT downstairs lounge hosted by Peter Michael Marino (creator of SoloCon) and the brilliant & lovely Amanda Duarte (host of Dead Darlings; young): Cojones
9:30 pm ($10): Two PIT upstairs theatre improv groups making up a musical on the spot. Dagger includes Abby Holland (VH1's Best Night Ever, musical improv groups Aquarius and Veal), and Hello includes Lorraine Cink (especially lovely singing voice; host & writer of Marvel Comics' The Watcher): Dagger and Hello
[TOP PICK] 10:00 pm ($10): Singing improvisors at The Magnet using an interview with an audience member to craft The Made-Up Musical
[FREE] 10:00 pm: Veteran improvisors reunite, new improvisors perform, and then old and new merge to create a one-nigh-only team at Queens LIC's The Creek upstairs theatre hosted by Nick Arret: Old, New, Borrowed, and Blue
[TOP PICK] 10:30 pm ($10): Superb improvisors Craig Rowin, Matt Fisher, Sue Galloway, Dan Klein, Brian Faas, Matt Moses, and/or Conner O'Malley—who this year defeated The Stepfathers and thoroughly crushed another troupe at Cage Match before losing by a single vote—make up scenes about an audience member's legal dispute at the UCB Chelsea theatre: The Law Firm: Law & Disorder
10:30 pm ($10): Comics Drew Michael, Adam Cole, Joe Kwaczala, and more performing stand-up, sketch, storytelling, or improv at UCB East hosted by Brandon Scott Jones, D'Arcy Carden, Justin Tyler, Kelly Hudson, and/or Alden Ford: Gentrify
[TOP PICK] 11:00 pm ($8): A unique musical improv show in which scenes explode into popular songs with with tunes you know but entirely made up lyrics. Instead of an improv pianist, this show uses a DJ spinning karaoke tracks at The PIT upstairs theatre: Happy Karaoke Fun Time!
11:00 pm ($10): A young improv group performs at The PIT downstairs lounge: Tickle Party
[TOP PICK] 11:30 pm ($7): Eight performers from the Ten Bones Theatre Company attempt to recreate the story of Dracula using only what they can remember from books and movies. To add to the fun are a few rules: "Performers must incorporate lines written by the audience; performers must incorporate any sound effect played by the tech booth; one lucky audience member will be given a bell that they can ring three times—once rung, the actors must create a scene that has no business being in Dracula but makes perfect sense given where they are in the story" at The Magnet theatre: Dracula: Entirely From Memory
[TOP PICK] [FREE] Midnight: "Old grudges are settled and new grudges are formed" when stand-ups have to fight before telling jokes at Queens LIC's The Creek upstairs theatre hosted by Andy Sanford and/or Adam Sokol: Fight Mic
[TOP PICK] Midnight ($5): "We've locked four contestants in a room for your enjoyment for one night only. If they survive the night, they win a million dollars. But don't worry, we know that's not what you sickos want. You paid to see blood and guts, baby. So they're gonna die. We don't have a million dollars anyway, so we'd be in big time trouble if they won. They won't win." at the UCB Chelsea theatre: Dr DJ Presents: Oh You Know There Will Be Blood
[TOP PICK] Midnight ($5): Comics Langan Kingsley, Laura Wilcox, Sean Hart, and more have each been assigned a tale from the classic childhood horror anthology Scary Stories to Tell in the Dark and will springboard a set from it. "Come see all your favorite scary stories made cool, weird, or shitty" at UCB East hosted by superb sketch duo Matt Dennie & Josh Sharp (GUMP): Cool Shit / Weird Shit
Friday Open Mics & Jams
5:00 pm ($5): Two-hour open-mic for 20 stand-ups performing for 5 minutes each, with sign-up online here, at the Stand Up NY Comedy Club (236 West 78th Street): Stand Up NY Open Mic
5:45 pm (no cover, 1 drink min. for both comics and audience members): Open mic stand-up providing 5-7 minutes per comic, running 1 hour. Arrive 30 minutes before the show to get on the signup sheet. This is a fine opportunity to perform at the only comedy club in the East Village: Eastville Comedy Club Open Mic
[FREE] 6:00 pm: An open-mic show on a lottery system (sign-ups happen at 5:45-6:00 pm) at The Creek upstairs theatre in Queens' Long Island City with host Eli Sairs: The Orphanage
[ALMOST FREE] 6:00 pm ($1): PIT musical improv veterans mix with musical improv novices on-stage at the upstairs theatre for Pitch
[ALMOST FREE] 6:00 pm ($1): PIT improv veterans mix with improv novices on-stage at the downstairs lounge for Happy Hour
[FREE] 7:00 pm: Open-mic stand-up, with 3 minutes per comic (unless not many folks show up, in which case there'll be more time), with names drawn out of a bucket at UCB East in the bar area ("Hot Chicks Room") hosted by Sarah Tollemache and/or Paul Oddo: The Friday Night Hot Chicks Open Mic
[FREE] 8:00 pm: An open-mic show that's first come, first serve, with each comic getting 5 minutes on stage at The Creek downstairs lounge in Queens' Long Island City: Mic and Cheese
Best Inexpensive Stand-Up, Improv, Sketch, and Storytelling
Upright Citizens Brigade Chelsea
(307 West 26th Street; 150-seater; shows free-$10; one of the most respected comedy theatres in the world)

Upright Citizens Brigade East
(153 East 3rd Street; 99-seat main theatre, bar area for open mics; shows free-$10)
The PIT
(123 East 24th Street; 99-seat upstairs theatre, 40-seat downstairs theatre; shows free-$15)
The Magnet
(254 West 29th Street; 60-seat theatre; shows $5-$10)
The Creek and the Cave
(Queens' Long Island City; 40-seat theatre upstairs, 25 downstairs; virtually all shows free)
Best NYC Stand-Up Comedy Clubs
Comedy Cellar
(117 MacDougal Street; among the finest daily stand-up lineups in the world; 2-item min.)

The Stand
(239 Third Avenue; recent competitor to Comedy Cellar; no drink min.—support this policy!)

Carolines Comedy Club
(1626 Broadway; focuses on the world's top headliners, who perform hour-long sets; 2-drink min.)

Gotham Comedy Club
(208 West 23rd Street; headliners on weekends, specialty & lineup shows weekdays; 2-drink min.)

Eastville Comedy Club
(85 East 4th Street; strong weekend lineups; no cover using code HyReviews; 2-drink min.)

Greenwich Village Comedy Club
(99 MacDougal Street; convenient if Comedy Cellar's sold out; no cover using code HyReviews; 2-drink min.)

Comic Strip Live
(1568 Second Avenue, off 81st; Upper East Side club with typically solid lineups; 2-drink min.)

Stand Up NY
(236 West 78th Street, off Broadway; Upper West Side club with typically solid lineups; 2-drink min.)

Laughing Devil
(4738 Vernon Blvd., by #7 train; Queens LIC club, with MST3K-style movie night on Thursdays; 2-drink min.)
To view HyReviews.com NYC Comedy Picks from previous weeks, please click here.
HyReviews.com's Comedy Albums of the Month:
Chris Gethard and Mark Normand
For a good time, buy recent brilliant comedy works
My Comedy Album by Chris Gethard and Still Got It by Mark Normand
Mark Normand at Last Comic Standing
Chris Gethard's My Comedy Album: "Mother's Day"
Awkward and Depressing Holiday Moments from Chris Gethard
Chris Gethard: "I Was An Evil Baby"
Chris Gethard on The Chris Gethard Show
Chris Gethard Does The Ritz Carlton
The Art of Teaching & Learning Comedy
[MEGA-TOP PICK] [FREE] Sunday October 26th, 4:00 pm-6:00 pm: A free discussion among top sketch and improv instructors at The PIT on "Can comedy be taught? Can one learn to be funny? What makes something funny?" Scheduled participants are Micah Sherman (brilliant improv & sketch comic; Myq & Micah, Baby Wants Candy, The Baldwins, Act One, Second City), Joe Toplyn (David Letterman, Jay Leno), Lucas Hazlett (ace improvisor; MTV, Marvel Comics, host of improv jam Improdome), Joe Schiappa (ace improvisor; MTV, Sheeple, Project:Projekt), Peter Michael Marino (head of Solocon Festival, co-host of Cojones), Jenn Dodd (extreme character performer; host of Buttski & Glasscock's New Talent Blowout), and Joe Galan (host of No Make-Up: A Clown Jam), and moderators Jewel Elizabeth (Jimmy Fallon) & Chris Booth (sketch group City Hall, interactive off-Broadway show The Awesome 80s Prom), all exchanging ideas about comedy and the development of it at the Pioneers Bar (138 West 29th Street, between Sixth & Seventh Avenues): The Art of Teaching & Learning Comedy
Special Freebies & Discounts for HyReviews.com Insiders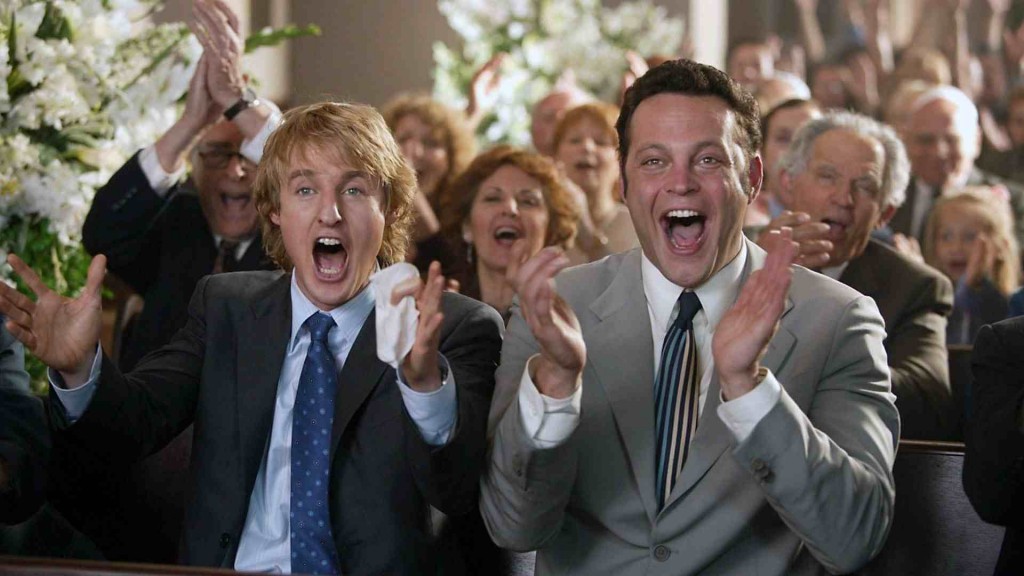 Almost all the recommendations and discounts HyReviews.com provides appear directly
on this site. However, occasionally I may feel an offer is so special that it merits extra attention.
Also, sometimes comedy clubs, theatres, and others contact me with offers that they
don't want on a searchable Web page but that they're happy to provide to my readers.

If you'd like to take advantage of such opportunities, please provide your name and email address, and once in a while you'll receive a notice directly from me about cool deals.
(Your email address will never be sold, rented, or given away to anyone else.)
Please use the subscribe box below to become a comedy/theatre Insider.
Special thanks to comedy photographer supreme Anya Garrett for creating so many of the stellar photos that grace this site...and the sites of hundreds of NYC comics.
Please check out these New York City theatre sections of HyReviews.com:
Hy on Theatre Discounts: See Great Shows for as Little as $4
Please also check out these New York City comedy sections of HyReviews.com:
Previous HyReviews.com Videos of the Month
For a comprehensive list of links to all the sections
on this site, please see the Site Index below (or click here).
If you'd enjoy an elegant evening at an NYC comedy club
but also want to save some money, please click here.
You can get free tickets for all shows at the Eastville Comedy Club,
free tickets to most shows at the Broadway Comedy Club, and
free & 50% discount ticket offers for Dangerfield's Comedy Club.
Top NYC Comedy Venues
The following are the primary theatres hosting notable NYC comedy shows:
Upright Citizens Brigade Chelsea
The Creek and the Cave (Queens LIC)
I'm trying to keep this section super-concise,
but If a top site isn't listed that you think oughta be,
please drop me a note and I'll take a close look.
Comedy Coverage
(in alphabetical order):
Comedy Providers
(in alphabetical order):
Hy's Current Favorite Craigslist Ads
Please note: Note a word has been changed in the ads below. My comments are in boldface.
Poet/Artist/God's Wife Looking for a Literary Agent or Publisher
Date: 2010-02-04, 10:19 am EST
Reply to: kristiedono@yahoo.com
I have a wonderful poetry book, creative, wild images and a really good magical story to tell.
[You have a poetry book—um, with images and a story?]
I am looking to sell my poetry book with images and then my story to someone.

[So you have a poetry book with images...and you also have a story in an undefined form. And for some reason you need to sell the poetry before you sell the story...to "someone." That's a bit confusing, but whatever; it's not like you're claiming to be a wordsmith...]
I am God's wife, and the story is about our life together.

[Ah.]
It's got spirituality, love, tragedy, adventure, crime, violence, music, sex, a little bit of everything.

[Actually, you left out drugs.
But that's okay; at this point, drugs are heavily implied...]
I have a diary of our letters to each other, and the poems are like letters I wrote to God in a creative way.
[As opposed to the non-creative steamy porn that you actually wrote to your stud boyfriend God.]
This will be a big hit, it is a beautiful story, you won't be disappointed.

[The odds are good. God's last book was a huge bestseller.]
God is a black man on Earth and a musician. I have proof.

[It's a hip-hopera DVD titled Trapped in the Closet.
Thing is, God turned insane in 2000. (Which explains a lot...)]
This is a great story. I am also a great writer and poet and artist.

[And 100% real. You can check out Kristie's website at http://www.harttherapy.blogspot.com.]
Need Urban Ghost Writers (Metro Atlanta)
Date: 2009-11-13, 6:33PM EST
Reply to: writelikeyoufeel@yahoo.com
Looking for creative ghost writers with excellent grammar skills and ideas.
[Because that's what makes a writer great: killer grammar, and concepts.]
Male and females are encouraged to apply.
[Translation: Sorry, I don't work with hermaphrodites.]
Serious inquiries only...Please do not respond if you are not serious!
[Translation: I'm sooo tired of people making fun of me...]
Writer Wanted for Book to be Published (Hartland, WI)
Date: 2009-09-29, 1:52AM CDT
Reply to: job-tvm4r-1397614923@craigslist.org
I am writing a book and need someone who can
help me with writing my story.
I am seeking someone who is spiritual in nature
and believes that by reading this
you are the person designed to write it.
Give me a call at 262-xxx-xxxx and introduce yourself.
[Hello. I have been designed to write your book.
Thank you for fulfilling my destiny.
The days, months, and years of constantly reading
Craigslist ads in search of purpose have finally
been rewarded. I am eager to start work on
our spiritual instant classic I Was Born
to Ghostwrite Someone Else's Book.]
Writers for Wheelchair Book (San Diego—Mission Valley)
Date: 2009-09-28, 10:41AM PDT
Reply to: bouncesdtalent@gmail.com
Easy Life Inc. is looking to write a book about purchasing a new wheelchair.
We are looking for 2-3 writers to provide 200 pages of content each.
[In other words, we want a 600-page book...about buying a wheelchair.]
We want fresh ideas that relate to buying a wheelchair.
[Idea #42: Raise cash as drug mule.
Cops will never suspect crippled old coot like you.]
Please send a sample or two of your writings, your rates,
and 2-3 BRIEF topics that you would contribute to this book.
Writings will be submitted weekly for originality
and to assure you are going in the right direction.
[If you're going in the wrong direction, we'll grab
hold of your wheelchair and point you the right way.]
We want you to exhaust any and all ideas
that go into purchasing a motorized wheelchair.
[At which point the Seventh Seal will be broken,
commencing the Apocalypse.]
Once you have exhausted that
go into manual wheelchairs,
then walkers, crutches, etc.
[And after you've exhausted all hope of support,
we want to you to crawl on your belly before us.
Crawl like the worm you are.]
Previous SEO experience a plus. Local to San Diego preferred.
In the subject line: WHEELCHAIR
[Or just: END OF THE WORLD.
Either way.]
Take a look at our website at http://www.powerchairatnocost.com.
Compensation: $750 to $1,500 DOE
[Again, this ad is 100% real. If you have
fresh ideas about buying a wheelchair...]
Hy's Book and Screenplay Services
In addition to this website, I run two commercial editorial services:
HyOnYourBook.com: If you need a winning book proposal, world-class editor, or bestselling ghostwriter, hire me. I'm the author of 15 acclaimed books—including five Dummies books, The Sandman Companion, and The Complete Idiot's Guide to Thyroid Disease—that have sold hundreds of thousands of copies. I've also been published by such diverse national newspapers & magazines as The New York Times, American Film, Advertising Age, PC Magazine, Yahoo! Internet Life, Spy, and Mad Magazine. If you have a solid idea for a nonfiction book, I'm a wizard at identifying the best aspects of your book and presenting them in a compelling book proposal to attract agents and convince publishers. To learn more, please click here.


HyOnYourScript.com: I've analyzed and helped fix hundreds of screenplays. I run the respected Manhattan screenwriters workshop NYScreenwriters.org; and you can find testimonials on my HyOnYourScript.com site from clients who are produced Hollywood screenwriters, represented by agencies such as ICM, etc. There's no one better at pointing out script problems, and suggesting ways to improve a screenplay both artistically and commercially. To learn more, please click here.
If you have any other type of writing or editing need, I can probably tackle it as well. To get in touch, please email me at hy@hyreviews.com.
Hy's Other Websites:
Copyright © 2014 Hy Bender
Email: hy@hyreviews.com