Hy on the Fringe: Your Personal Guide to the
2015 New York International Fringe Festival
This Cancellations Page Was Most Recently Updated: August 25th 2015
FringeNYC 2015 Shows That Canceled Their Runs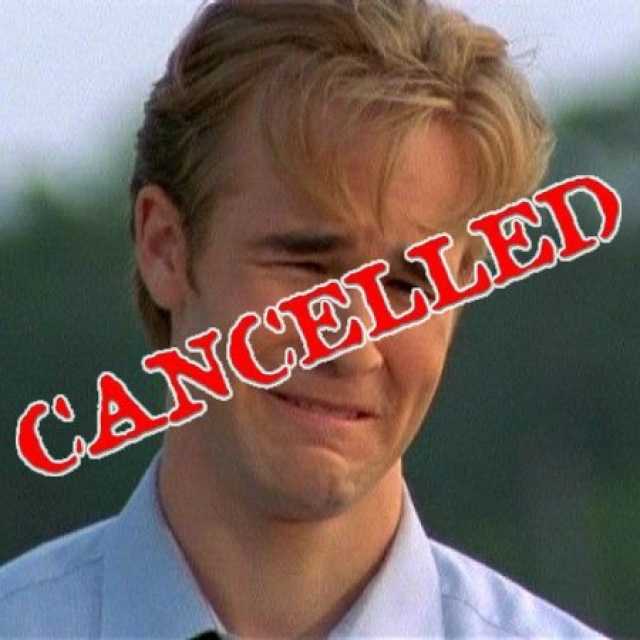 Soho Playhouse (Mostly) Replaces Lynn Redgrave (8/24/15): I spoke too soon in my previous post. The Lynn Redgrave Theater did indeed reopen—for one day. The cooling system then died again, causing FringeNYC to (mostly) give up on it as a venue for this year. Taking its place for nearly all productions is the historic Soho Playhouse, which is now officially Festival Venue #17. West Village's Soho Playhouse is at 15 Vandam Street, near the C/E subway's Spring Street stop and the #1 subway's Houston Street stop, and is typically the venue hosting the FringeNYC Encore series. Since many of the shows assigned to The Lynn Redgrave Theater deserve to be in the Encores (see previous post), this venue change may end up as a kind of rehearsal for the extensions running in September. Hopefully Soho Playhouse stepping in will end the days of uncertainty regarding the fate of some of the very finest shows at the festival. The shows moving to Soho are as follows: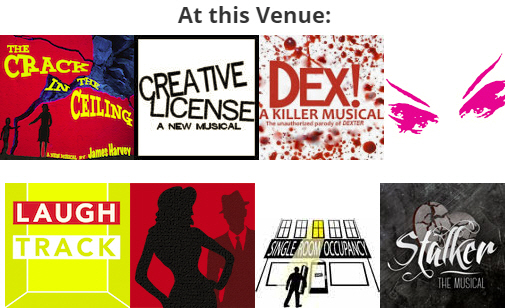 That said, four shows have opted to remain at The Lynn Redgrave Theater, presumably because that space is better suited for their logistical needs. These productions are The Submarine Show (which requires a lot of physical stunts best performed in the wide space of 45 Bleecker), Summer Blue (which has ropes hanging from the ceiling that performers "dance" on), The Report (which was meticulously directed to make inventive use of the Lynn Redgrave space—e.g., actors squeeze between the audience and a giant pillar to create a sense of being trapped in a confined space), and Beware The Chupacabra! (which has needs so far unknown to me, as It won't open until Wednesday 8/26). So if you have tickets for any of these four shows, go to The Lynn Redgrave Theater as usual—and bring a nice big fan with you.
Lynn Redgrave Back in Business (8/21/15): The Lynn Redgrave Theater has reopened. It's very haopy news, as this venue hosts many of the finest productions at the festival, including Divine/Intervention (****), Princess Cut: A Young Girl's Reality Inside a Tennessee Sex Ring (****), The Report (***½), The Submarine Show (***½), and She-Rantulas From Outer Space...in 3D! (***½); for details, please click here.
Lynn Redgrave Still Dark (8/20/15): Work still hasn't been completed on the cooling system for Venue #13, the Lynn Redgrave Theater. As a result, the venue is dark for another day. If you purchased tickets for today's shows, you'll automatically receive a refund.
All Shows at Lynn Redgrave Canceled Until AC Fixed (8/19/15): All performances at Venue #13, the Lynn Redgrave Theater, have been canceled for today. The air conditioner at this theater broke a few days ago, and it''s apparently been difficult to fix during the brief periods in between shows. I'm guessing all efforts today will be focused on getting the AC repaired. If you purchased one or more tickets for today's shows at Venue #13, your credit card will automatically receive a refund.
Beckett Moves UNO Moves (8/17/15): Movement/acrobatic show Fail Better: Beckett Moves UNO has moved from its original Venue #7, The Theatre at the 14th Street Y, to an outdoors venue at 114 Norfolk Street (a block behind Venues #1-#3, the Clemente theatres). I'm told the reason is the troupe's large equipment required some static installations framing Venue #7's stage that were interfering with other productions. Kudos to Elena K. Holy and her technical staff for coming up with a quick and organic solution that very much represents the spirit of FringeNYC.
Other Cool Places to Visit
Hy on Theatre Discounts Hy's Comedy Club Discounts
Best New York Comedy Become a HyReviews.com Insider
BookProposal.net HyOnYourScript.com
Hy's Previous FringeNYC Coverage
FringeNYC 2014 FringeNYC 2013 FringeNYC 2012 FringeNYC 2011 FringeNYC 2010
FringeNYC 2009 FringeNYC 2008 FringeNYC 2007 FringeNYC 2006 FringeNYC 2005
Copyright © 2015 Hy Bender
Email: hy@hyreviews.com