Hy on the Fringe: Your Personal Guide to the
2015 New York International Fringe Festival
This Comedy Page Was Most Recently Updated: August 10th 2015
Notable FringeNYC 2015 Comedy Shows
If you visit this site during the rest of the year, you're probably a comedy fan. You should therefore be aware that there are scores of funny shows at the Fringe. Based on what I know so far, the following are among the most notable: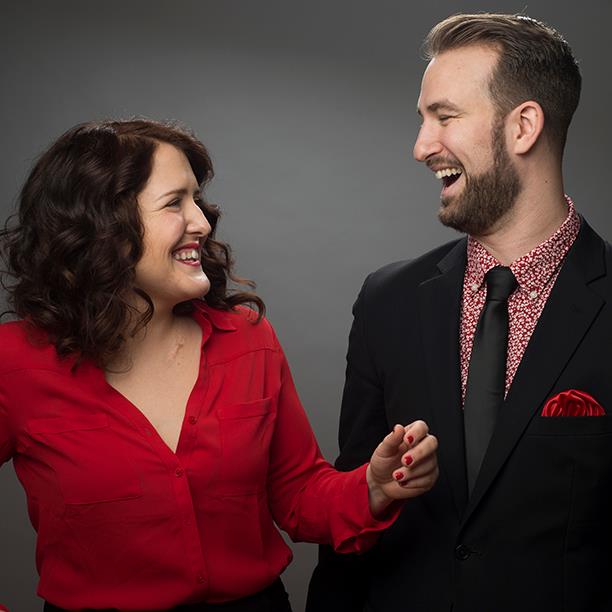 • Your Love, Our Musical: Rebecca Vigil & Evan Kaufman work something of a miracle in their conceptually simple yet dazzling hour-long show. They more or less randomly select a volunteer couple from the audience, somehow create 30 minutes of laughs by just gently grilling the duo on how they met and developed a relationship—and then prove themselves to be improv geniuses by using the facts they've gathered to make up a 30-minute romantic musical filled with wit, energy, and powerhouse singing. There are a number of improvisors who've learned the impressive feat of creating a musical on the spot, but few have the world-class skill of Vigil & Kaufman, and even fewer the wonderful dynamic that allows this pair to communicate with such subtle cues that you might suspect they're reading each other's minds. It's common for this show to get a rousing standing ovation at the end. Feel encouraged to see more than one performance, as each will be utterly unique; and each is likely to be a highlight of the festival.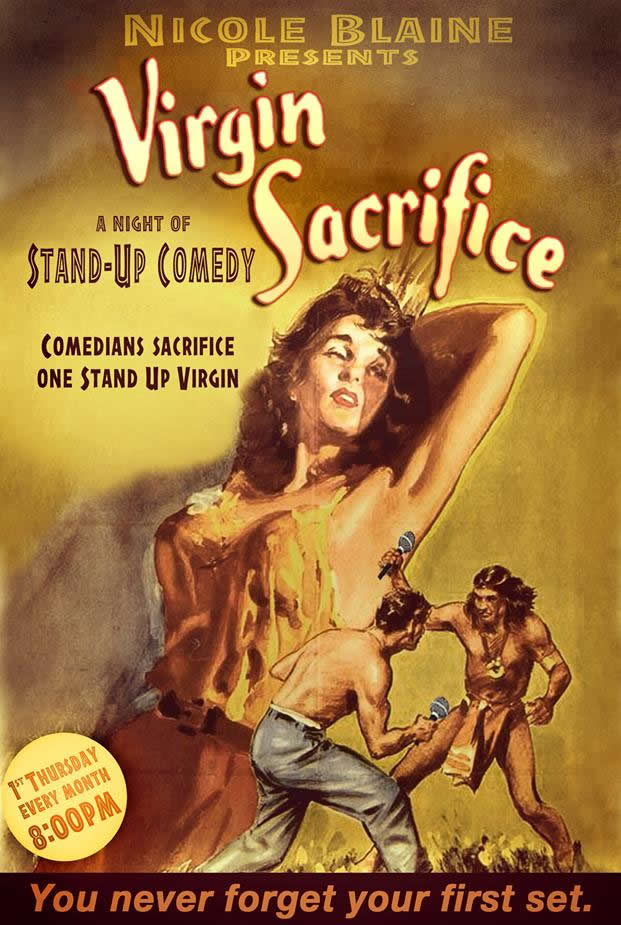 • Virgin Sacrifice: Nicole Blaine hosts a showcase of superb stand-ups...plus one brave soul who'll be performing stand-up on stage for the first time ever. The comics will be different for each of the five performances, so feel encouraged to come see this multiple times. You can find the scheduled lineups—which include such greats as Myq Kaplan, Michelle Wolf, Joe Pera, and Carmen Lynch—here.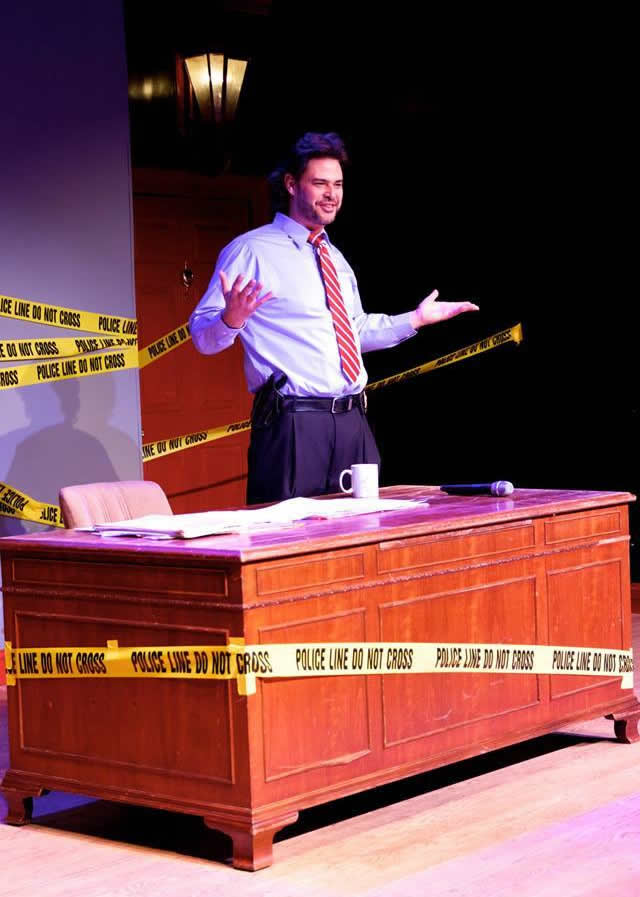 • The Broccoli Murder, The DiCaprio Dance, and Other Stories From My 20 Years as an NYC Cop: Like the title says, Mark DeMayo was a New York City police officer for two decades. But then he retired from the NYPD...to become a stand-up comic! This autobiographical one-man show consists of DeMayo telling true, fascinating, hilarious tales of his experiences as first a beat cop and then a detective, filtered through his now-comedic perspective. I saw this last year at The PIT, and am guessing it'll turn out to be one of the best-written and entertaining shows at the festival.
• The Magic Jukebox: I'm not at all familiar with this NYC-based musical sketch comedy troupe, but like the images on its website, so am taking a leap of faith by listing it here. If you see this show before I do, let me know what you think...
Some Comedy Advice for FringeNYC Performers
Here's some advice for FringeNYC performers who've never experienced an NYC comedy stage before.
Even if you're the top comic in your area, please be aware that humor often doesn't translate smoothly across long distances.
For example, John Oliver is now one of the greatest stand-ups in comedy history. (That's not hype, by the way; am simply stating a fact.) But when John first moved to NYC, his timing was too slow—he was used to UK audiences, who are more laid-back than Americans in general and New Yorkers in particular.
John was a quick learner. But even so, he had the luxury of retooling his craft by playing small Manhattan & Brooklyn venues night after night.
You, on the other hand, will mostly be judged by your very first FringeNYC performance.
The single biggest mistake Fringe productions make is treating the first performance as a kind of rehearsal. It's actually the "make or break" show for the whole run, because the majority of both reviews and word-of-mouth buzz will come from that initial audience.
And New York audiences are different from any others. We're quicker to "get" the joke, and less patient with the obvious, the unoriginal, and the cheap laugh. (I've seen way too many LA comics who were shocked that they fatally bombed within 60 seconds of doing an anemic, plastic routine before a sharp NYC crowd...) We especially value bravery, honesty, and reacting organically in the moment (e.g., being quick-witted).
If you're available Monday nights, come watch Whiplash at 11:00 pm at UCBT. (You can make reservations by clicking here.) It's often the best stand-up show in NYC and will provide a feel for pacing; plus it's free.
In addition, you can find links to the most notable comedy venues in New York—with most shows free, $5, or $10—at my comedy sites HyReviews.com and BestNewYorkComedy.com.
New Yorkers are among the toughest comedy audiences in the world. But if you can make us laugh, we'll love you for it...because you'll have really earned it.
Other Cool Places to Visit
Hy on Theatre Discounts Hy's Comedy Club Discounts
Best New York Comedy Become a HyReviews.com Insider
BookProposal.net HyOnYourScript.com
Hy's Previous FringeNYC Coverage
FringeNYC 2014 FringeNYC 2013 FringeNYC 2012 FringeNYC 2011 FringeNYC 2010
FringeNYC 2009 FringeNYC 2008 FringeNYC 2007 FringeNYC 2006 FringeNYC 2005
Copyright © 2015 Hy Bender
Email: hy@hyreviews.com